Gobierno Constitucionalista de Yucatán cartones
On 20 September 1915 Governor Salvador Alvarado told Carranza that the lack of small change was causing more and more difficulties. He asked Carranza, if he could not send cartonicitos from Mexico City, for permission to issue two or three million pesosCEHM, Fondo XXI-4 telegram Alvarado, Merida to Carranza, 20 September 1915. On 10 November Alvarado in decree núm. 337 authorised an issue of cartones. There were three values (5c, 10c and 20c) with the printed signatures of S. Alvarado as Gobernador and [ ] as Tesorero General.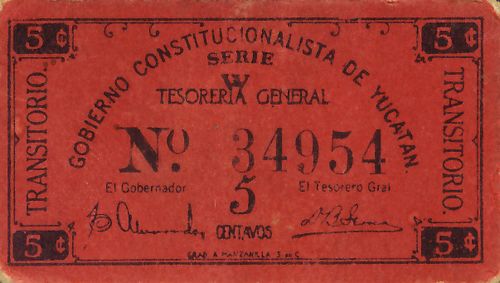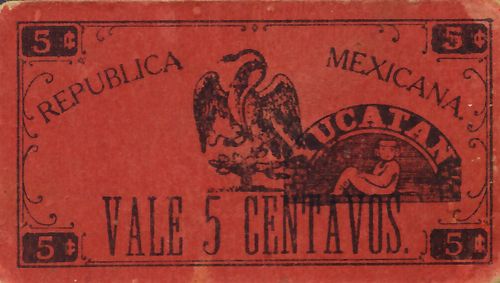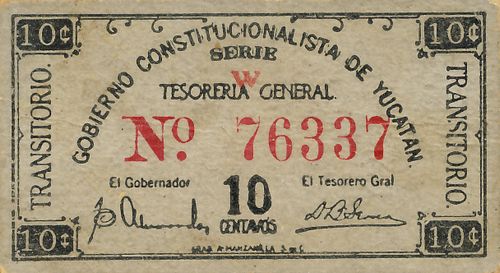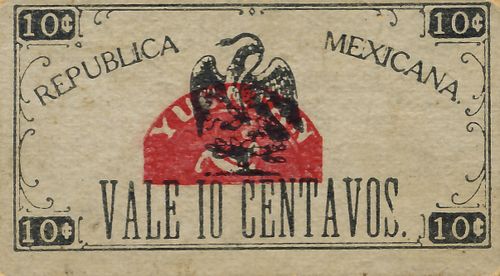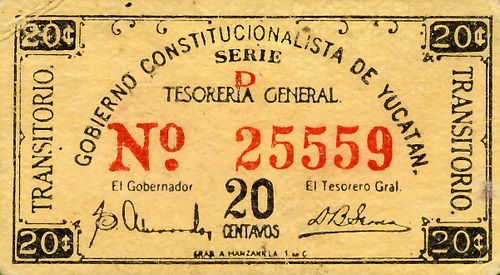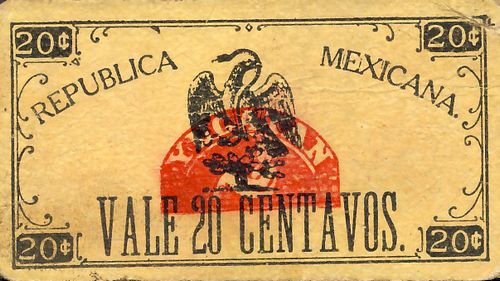 Series
from
to
total
number
total
value
5c
O
includes number 27263

CNBanxico #6557

W
includes number 34954
Z
includes number 47437

CNBanxico #12388

10c
G
includes number 66014

CNBanxico #6565

N
includes number 57719

CNBanxico #6564

Q
includes number 9707

CNBanxico #6563

W
includes number 76337
A1
includes number 63101

CNBanxico #12389

20c
D
includes number 25559
K
includes number 3390

CNBanxico #12390

W
includes number 14485

CNBanxico #6566
On 26 May 1916 Salvarado Alvarado decreed (decree núm. 552) that because the cartones had depreciated so much that they made transactions difficult and embarrassing, and that the new notes in oro nacional would soon be circulating, until 30 June the Tesorería General del Estado and the Comisión Reguladora del Mercado de Henequén would exchange the cartones, after which date they would be null and voidDiario Oficial del Gobierno Constitucionalista del Estado de Yucatán, Año XIX, Núm. 5693, 29 May 1916.
One series in Oro Nacional with printed signatures of S. Alvarado as Gobernador and [ ] as Tesorero.
| | |
| --- | --- |
| Salvador Alvarado Rubio | |
| | |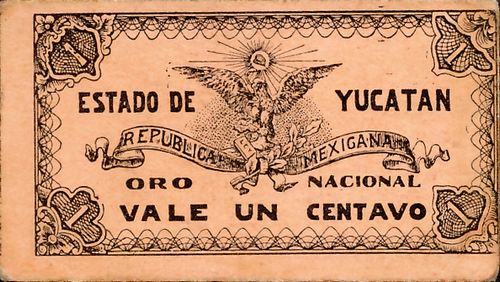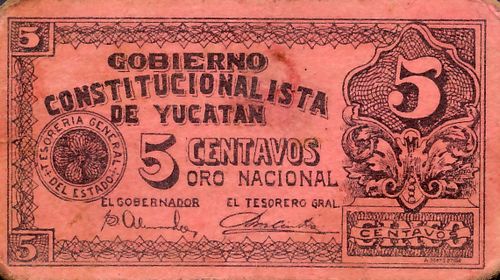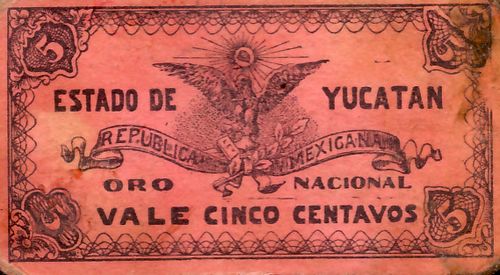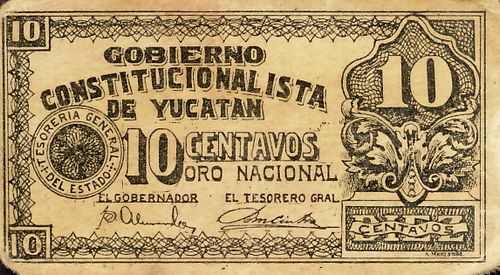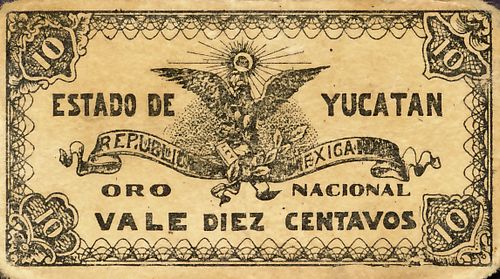 On 5 March 1919 it was reported, in an item on Luis Cabrera's visit to Yucatán in connection with the Comisión Reguladora del Henequén, that these cartones had been completely withdrawn, making use of a debt that the government held with the ComisiónEl Correo del Norte, Núm. 32, 5 March 1919.