Local issues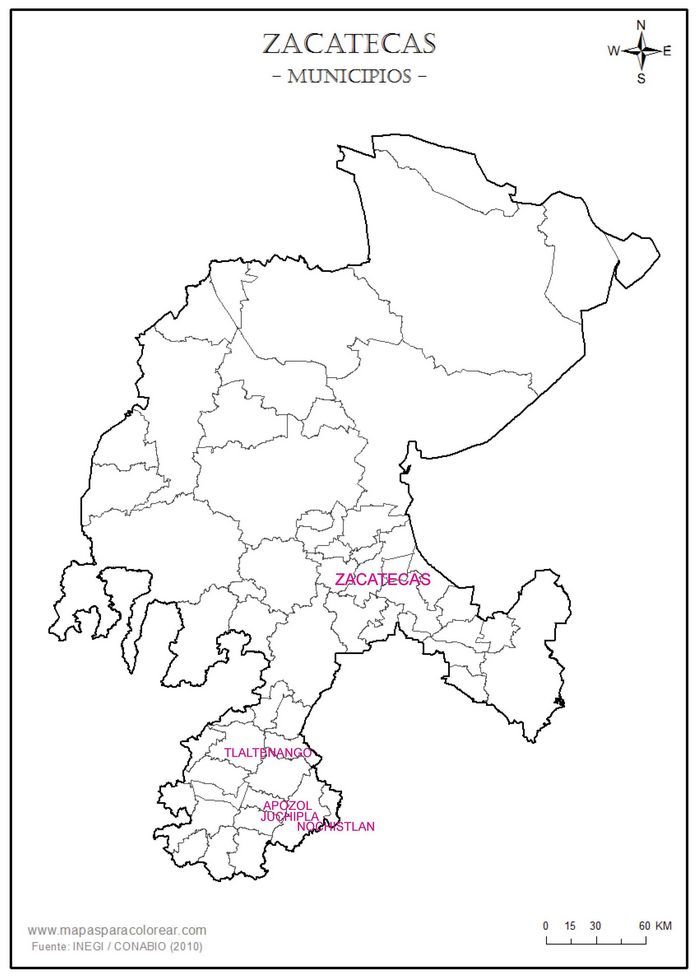 Three local issues are known from the section of the state that stretches south and is surrounded by Jalisco.
Tlaltenango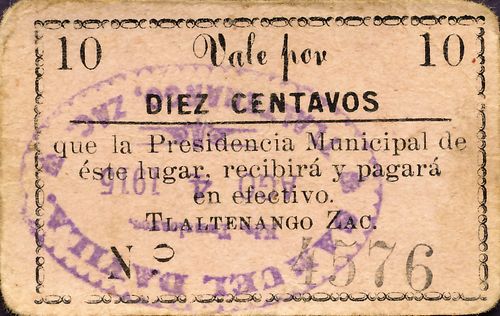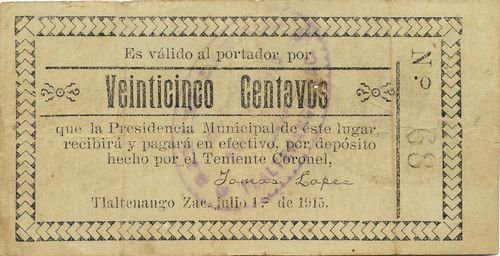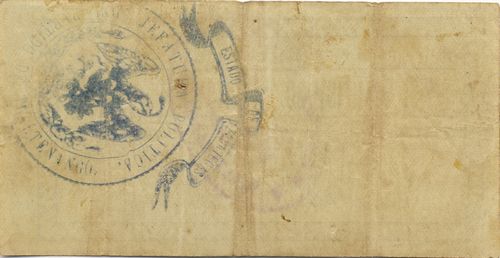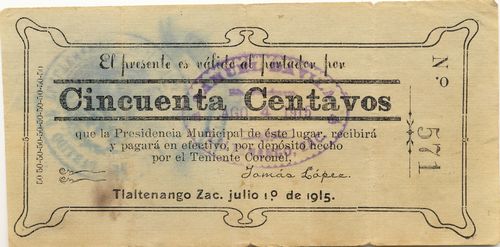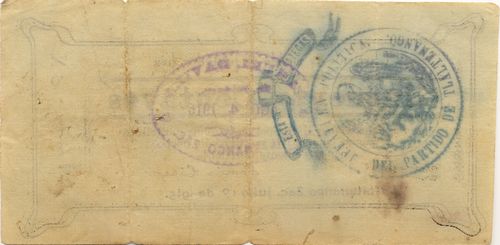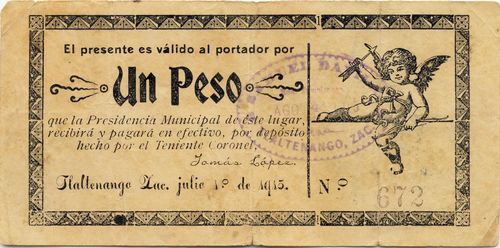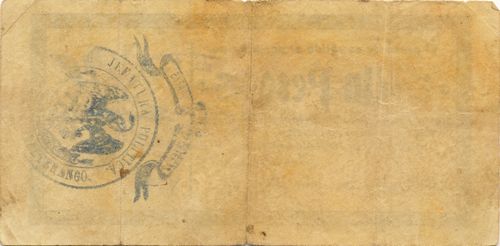 from
to
total
number
total
value
10c
includes number 4576
25c
includes numbers 68 to 3755
50c
includes number 571 to 5975
$1
includes number 672
These notes were issued by the Presidencia Municipal in July 1915, backed by a deposit made by Teniente Coronel Tomás López[text needed].
| | |
| --- | --- |
| Tomás López | |
The seals are of ESTADO DE ZACATECAS – JEFATURA POLITICA DEL PARTIDO DE TLALTENANGO and SAMUEL DAVILA. - Hda. Temoloazco - TLALTENANGO, ZAC.
These did not circulate for long since the region was soon recovered by the Constitutionalists. Tlaltenango (and Colotlán) was captured by the Brigada Martín Triana, which by November 1915 had returned to AguascalientesEl Pueblo, Año II, Tomo II, Núm. 383, 15 November 1915.
Apozol, Juchipla
Apozol and Juchipla are two towns (and municipios) seven kilometres apart.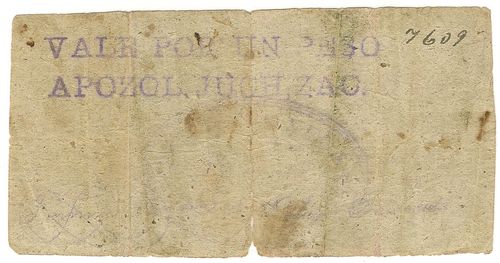 from
to
total
number
total
value
$1
includes number 7609
Nochistlán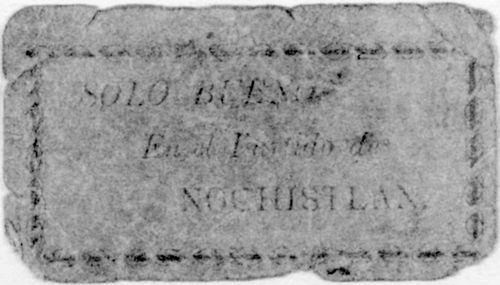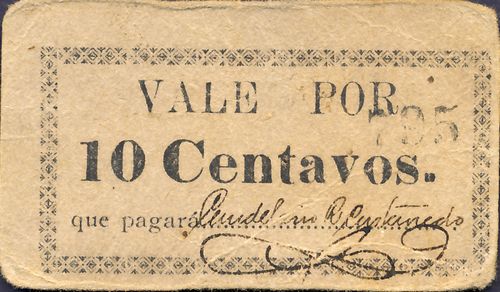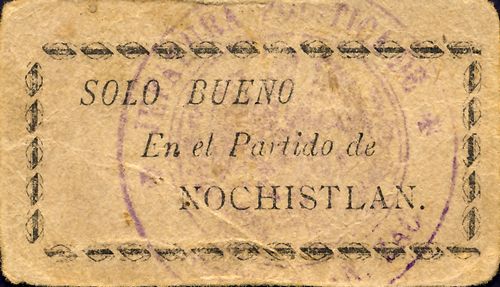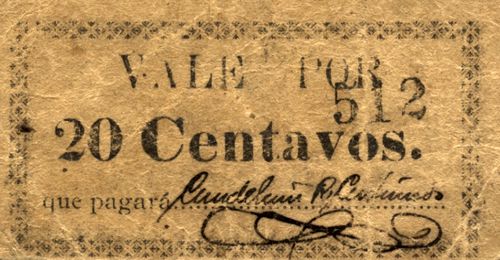 from
to
total
number
total
value
5c
10c
includes number 795
20c
includes number 512
These have the seal of the Jefatura Política on the reverse. Known notes are guaranteed by P[ ] R. Castañeda[identification needed].
| | |
| --- | --- |
| P[ ] R. Castañeda | |