Banco de Coahuila drawn on the Banco de la Laguna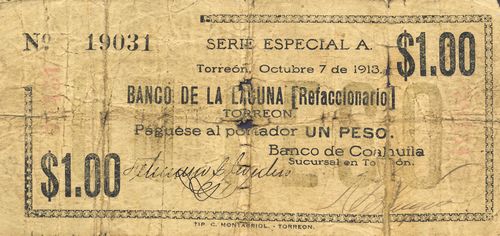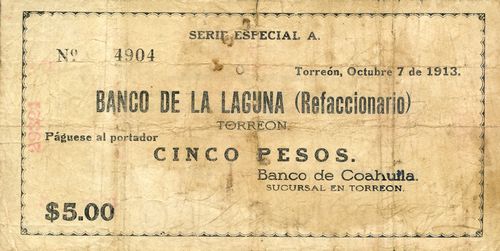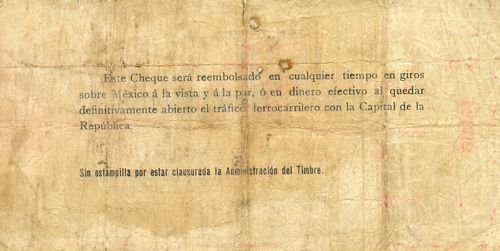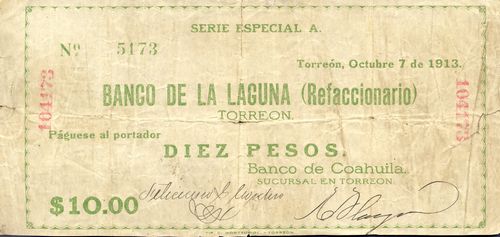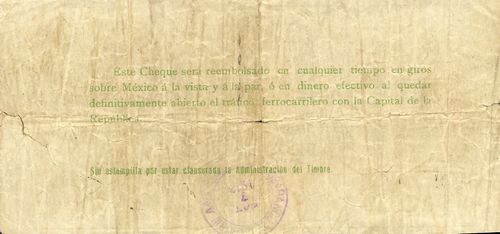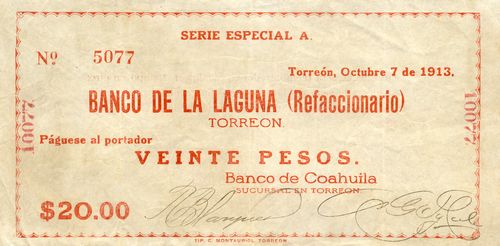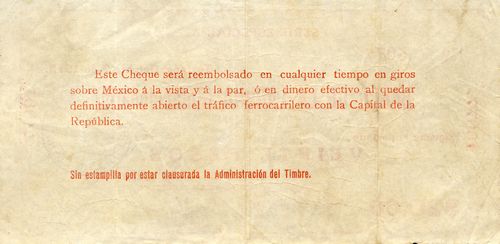 Date on note
Denom
Series
from
to
total
number
total
value
7 October 1913
$1
A
1
10000
10,000
$10,000
includes numbers 10799 to 19369

CNBanxico #131

$5
A
1
10000
10,000
50,000
includes numbers 1333

CNBanxico #10191

to 9497
$10
A
1
10000
10,000
100,000
includes numbers 552 to 5173
$20
A
1
5000
5,000
100,000
includes number 64with a resello for San Luis Potosí
includes number 5077
$260,000
According to a newspaper article written thirty years later the Banco de Coahuila issued $100,000 in cheques drawn on the Banco de la Laguna but this proved insufficient and they resorted to issuing moreEl Siglo de Torreón,11 October 1943.
A second series was dated 5 February 1914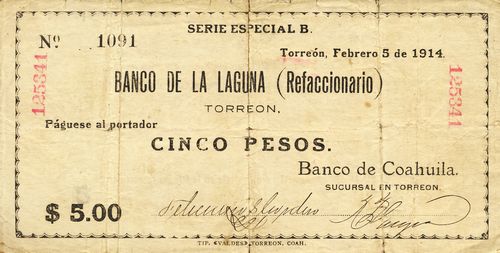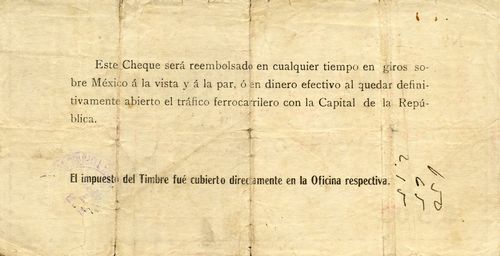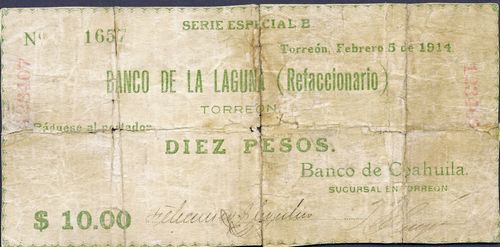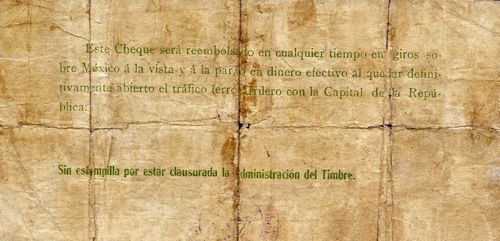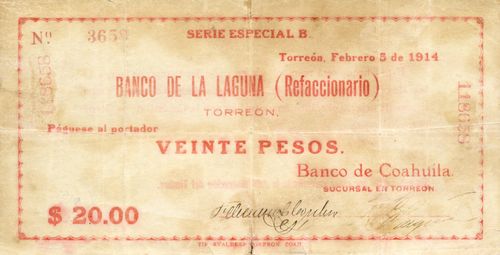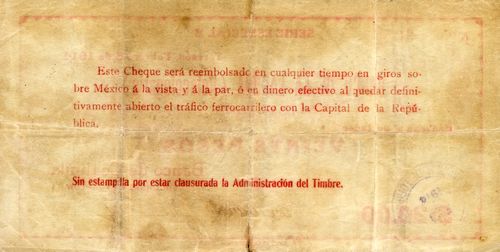 Date on note
Denom
Series
from
to
total
number
total
value
5 February 1914
$5
B
includes numbers 508

CNBanxico #10162

to 1091
$10
B
includes numbers 903 to 2488

CNBanxico #10163

$20
B
includes numbers 641

CNBanxico #10164

to 5842

CNBanxico #133
The signatories are:
Ricardo Blasquez




[identification needed]

Feliciano G. [ ]

[identification needed]
Revalidations
Dick Long in his 1974 auction list two notes with resellos: a $20 series A with a resello for San Luis Potosí[image needed] and a $20 series B with revenue stamps for Guadalajara and San Luis Potosí and a faint resello for Guadalajara[image needed].
Counterfeits
A counterfeit $1 note, probably not contemporary but produced for the souvenir/collector market. The producer wrongly read the signature as Feliciano G. Caballero.