El Banco Central Mexicano
These are not strictly paper money but are included in the major catalogues.
One problem of the 1897 Ley general de Instituciones de Crédito was that the two banks of issue in Mexico City, the Banco Nacional de México and the Banco de Londres y México, were allowed to open branch offices throughout the country whilst the state banks could not operate outside specific areas and could not exchange their banknotes in the Federal District. Against this background, in November 1898, representatives of thirteen local banks established the basis for the creation of a Mexico City bank. The following February, President Díaz approved a request for a charter to create a development bank in Mexico City called Banco Refaccionario Mexicano and approved the bank's statutes. A development bank (banco refaccionario) had to adhere to different rules than did the banks of issue, but the crucial distinction was that it could not issue notes. The name of the bank was shortly thereafter changed to Banco Central Mexicano. The bank's statutes stipulated that it would enter into correspondent arrangements with state banks. Although the Banco Central Mexicano was expected to raise some of its capital from its members, it could also issue shares to outside investors. With the federal government's help, more than half of the bank's capital was raised from a private placement and after raising one half of the authorized capital, the bank began operating on 15 February 1899.
The bank acted as a clearing house and redeemed member bank notes for specie (gold or silver coin) at par. Its operations greatly enhanced the acceptability of notes issued by state banks.
The Banco Central Mexicano had the American Bank Note Company prepare bonos de caja.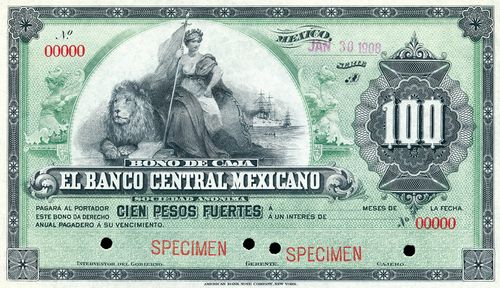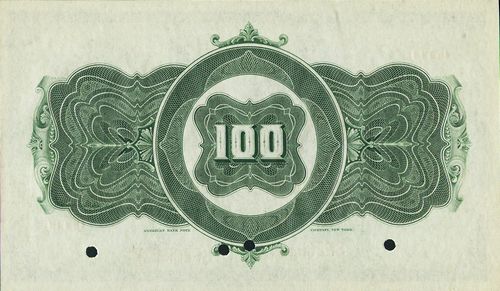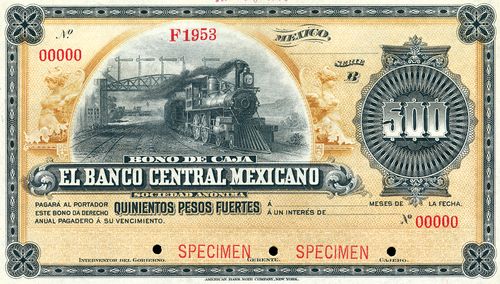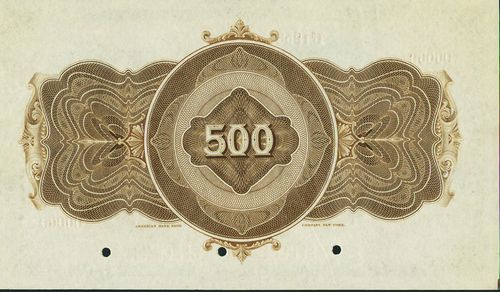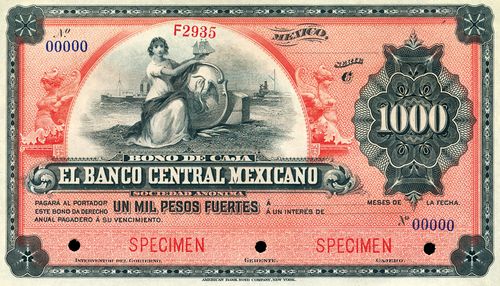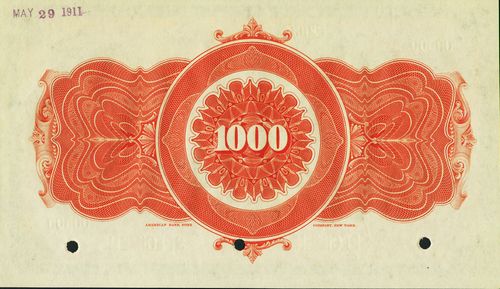 Some bonos de caja were issued.
date of issue
date on note
series
from
to
Interventor
Gerente
Cajero
$100
A
Cortina
includes number 2700
$500
B
Cortina
includes number 6448
$1,000
1903 to 1904

number 0030 has a 5c revenue stamp of the 1903/1904 type

C
Cortina
includes number 0030