Branches (Córdoba - Hermosillo)
Córdoba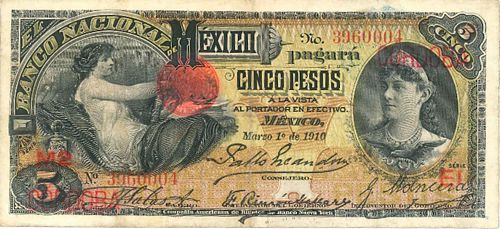 Cuernavaca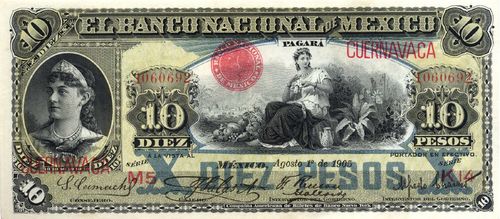 Durango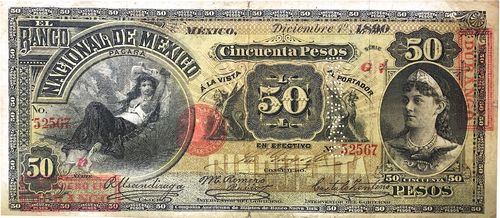 The branch opened its doors on 15 November 1890, six months before the Banco de Durango. The first officials were Xavier Icaza, manager and Manuel de la Torriente, cashier. Luis Gurza was president of the Supervisory Board and the German Guillermo Drünnert vice-president, with Cristóbal Rodríguez, Jesús Salcido (uncle-in-law of Xavier Icaza), Emilio Stahlknecht and Miguel Verduzco as vocales. All were Durango businessmen except Luis Gurza who lived and operated in La Laguna. By 1898 the supervisory boards in the bank's branches were abolished. appointing only one consultant, a position that, in Durango, would be occupied by Luis Gurza AHBanamex, Informes de los Ejercicios 1895-1899. With Juan Brittingham he participated in the expansive activity of the Compañía Jabonera de La Laguna of which Gurza would be vice president and president; Gurza was also vice president of the Banco de la Laguna.
From 11 February 1901 the branch was at calle de Constitución no. 31.
Pastor Rouaix took over the banks in the state on 24 February 1914. On 1 February 1915 Arnulfo Mancera, the Durango branch manager, asked governor Saravia for it to be restored. Saravia agreed and the building was handed over on 6 FebruaryADUR, Fondo Secretaria General de Gobierno (Siglo XX), Sección 6 Gobierno, Serie 6.7 Correspondencia, caja 6, nombre 62.
Guadalajara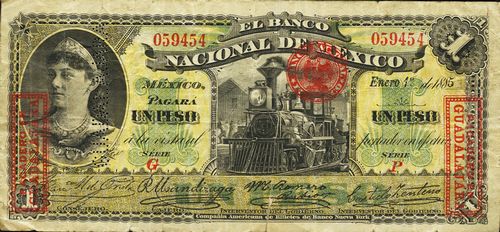 The branch opened on 18 September 1884, the first for the new Banco Nacional de México, with an initial consignment of $200,000 in notesEnrique Pomier was the branch manager until 1886 and then Federico Sisniega during 1887 and 1888.
Guanajuato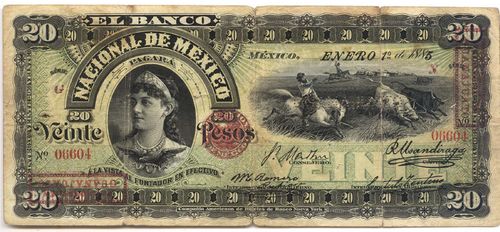 The bank inherited the existing branch of the Banco Nacional Mexicano that had opened in 1882. It appointed new executives, with Francisco de Ibarrondo as managerIn 1901 de Ibarrondo and other employees were arrested and tried for abuse of confidence.[.
The bank moved into its own building at calle de Plaza Mayor num. 1 on 21 July 1896.
Guaymas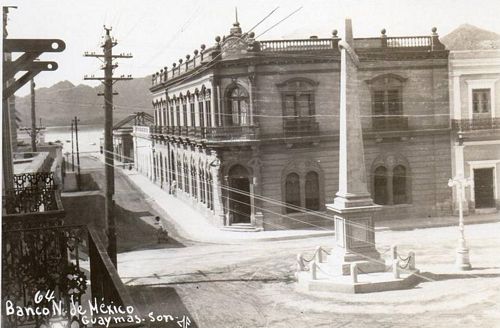 The bank established a branch in Guaymas in 1895The consultor was Guatimoc A. Iberri, manager Joaquín Naranjo, cajero Mariano Somoza and contador Francisco I. Ramírez. Yet F. A. Aguilar Sucesores of calle del Muelle could advertise themselves as agents for the Banco Nacional in 1898 (El Correo de Sonora, 9 February 1898). The bank issued the following notes overprinted with 'Guaymas'.
| | | | | |
| --- | --- | --- | --- | --- |
| Value | Series | Date | from | to |
| $10 | | 1-12-1902 | | |
| $20 | | 1-12-1902 | | |
| $50 | | 1-12-1902 | | |
In Alamos T. Robinson Bours y Hermanos were agents for the Banco Nacional de México.
Hermosillo
In Hermosillo both Rafael Ruíz and F. Loaiza y Cia were agents for the Banco Nacional de MéxicoRafael Ruíz's 'La Fama' lost its agency for the Banco Nacional when his son, Rafael, supported Dionisio González against Ramón Corral in the 1901 elections. Ruíz pleaded to Corral that he was unable to control his son, but in vain..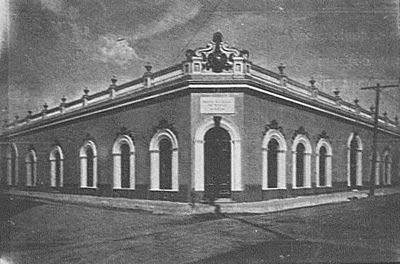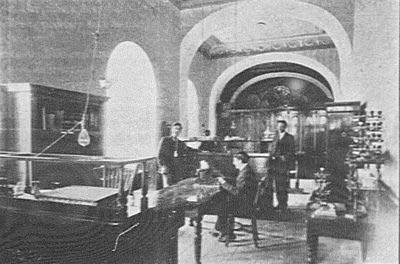 The bank established a branch in Hermosillo in 1888The consultor was Filomeno Loaiza, manager Enrique de la Peña and cajero-contador Emilio Clausen. By November 1905 the branch was managed by J. NaranjoEl Centinela, 18 November 1905. It issued the following notes overprinted with HERMOSILLO SON.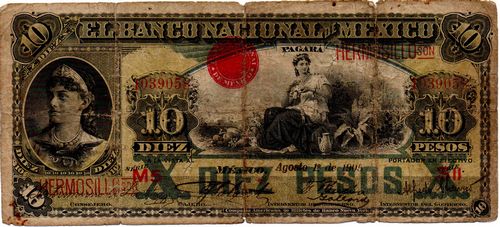 Value
Series
Date
from
to
$5
1-10-1906
$10
1-4-1902
1-10-1906
$20
1-10-1906