Gobierno Provisional de México cartones
The first Gobierno Provisional de México cartones were dated 1914 and were issued in September. On 18 September The Mexican Herald reported that the 5c and 10c cartones seem to have disappeared and the only relief was the appearance of the 20c cartones, which were paid out to a number of the civil employees and rapidly found their way into circulationThe Mexican Herald, 20th Year, No. 6951, 18 September 1914.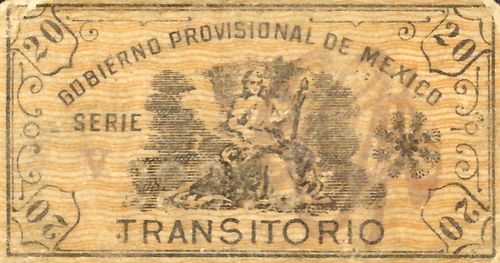 Series
from
to
total
number
total
value
20c
P
includes number 62743

CNBanxico #3855

Q
includes number 537560

CNBanxico #3856

R

S
includes numbers 904370

CNBanxico #76664

to 914178

CNBanxico #76663

T
includes numbers 93393

CNBanxico #76666

to 202228

CNBanxico #76665

U
includes numbers 34075

CNBanxico #3851

to 827407

CNBanxico #3850

V
includes number 579297
W
includes number 68383

CNBanxico #76667

X
includes number 915365

CNBanxico #3852

Y

Z

includes number 874274
In June 1915 Pruneda sent Carranza designs for projected 5c and 10c cartonesCEHM, fondo XXI, carpeta 43, legajo 4641, letter Pruneda, Veracruz, to Carranza, Veracruz, 19 June 1915.
Because of the appalling quantity of counterfeit cartones in circulation the goverment ordered a new series. These were supposedly very difficult to counterfeit because of the quality of the design, and the special pasteboard was infalsificableEl Demócrata, Guadalajara, Tomo I, Núm. 40, 10 December 1915.
The first issue had series letters but no number and two different monograms.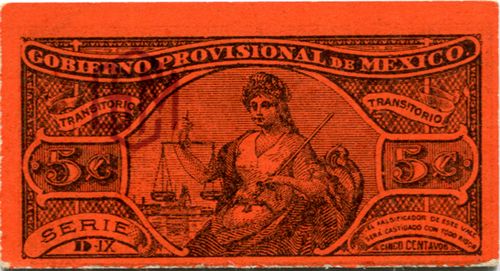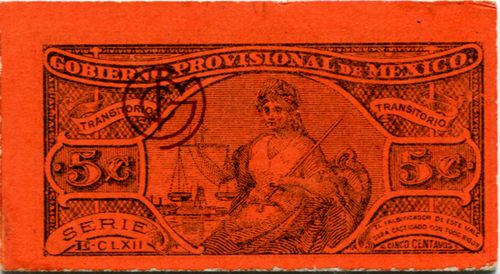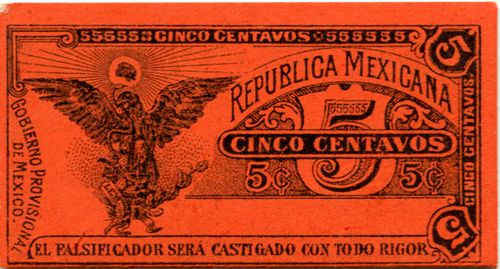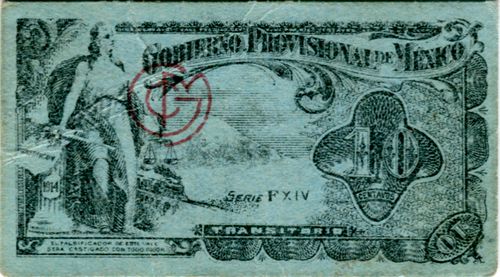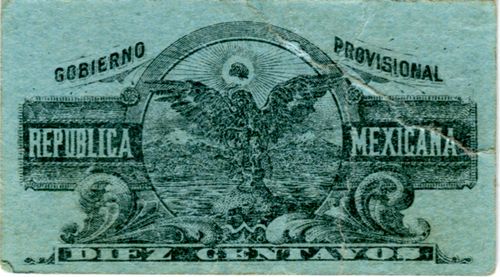 Series
5c
C II
monogram type 1
C VII
C XVII
D IV
D VI
D IX
D XIV
D XVI
D XIX
D XXI
monogram type 2
D XXV
D XXVIII
D XXXIII
D XL
D LI
D LXVI
D LXVII
D LXVIII
D LXXI
D LXXV
D LXXVI
D LXXXII
D LXXXIII
D LXXXIV
D XC
D XCII
D XCV
D XCVIII
D C
E CXI
E-CLXII
E CLXVII
10c
F XIII
monogram type 2
F XIV
F XV
F XVI
F XVIII
F XIX
G XI
G XXV
G XXVI
G XXVIII
G XXIX
G XXX
G XXXI
G XXXIII
G XXXV
G XXXVI
G XXXIX
G XLI
G XLVI
G LIII
G LIV
G LVI
G LX
G LXI
G LXIII
G LXIV
G LXVI
G LXVII
G LXVIII
G LXIX
G LXXI
G LXXII
G LXXVI
G LXXVII
G LXXIX
G LXXX
The second issue had red Roman numerals designating the denomination overprinted on the face of the 5c and 10c cartones.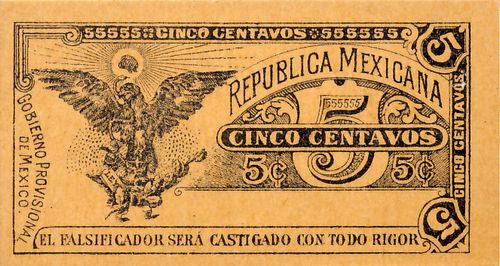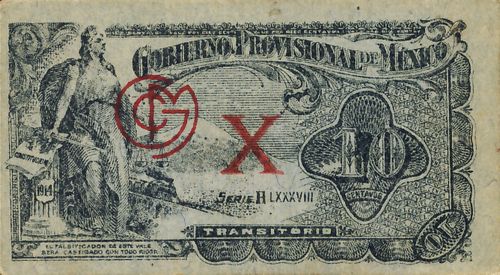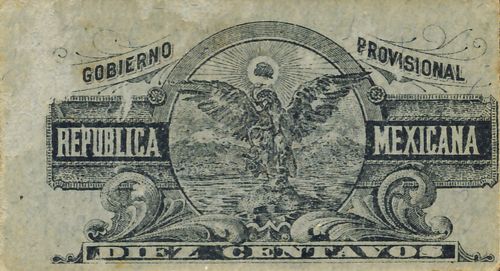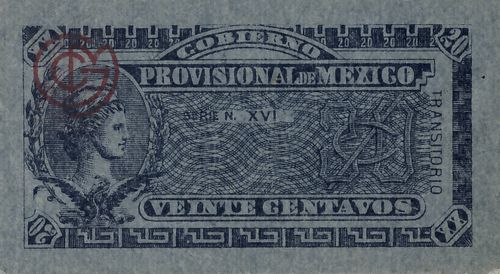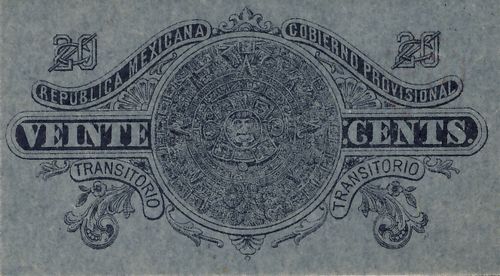 Series
5c
E CLXXVI
monogram type 2
E CLXXVI
E CLXXVII
E CLXXIX
E CLXXX
I VIII
I XI
I XXX
I XXXV
I XXXVII
I XCI
10c

H II
monogram type 2
H VIII
H XI
H XV
H XXII
H LXXIII
H LXXXVIII
J X
J XIV
J XIX
J XXIII
J XXXV
J LXXXII
M VI
M XIV
M LXXVII
20c
H III
monogram type 2
H XIII
K LXXXIV
K XCVIII
N XVI
N XXIII
N XXXVII
N LIX
N LXXXV
O XII
O XX
O XLIV
O LIX
By April 1915 the public and businesses in Monclova were refusing to accept these cartones and the Presidente Municipal asked for adviceAMonclova, Fondo Presidencia Municipal, caja 414, Libro copiador de oficios, pag. 160 Jacinto Cantú to Secretario General, Coahuila, 28 April 1915. The reply was that there were of forced circulation, in accordance with Ramírez' decree núm. 9AMonclova, Fondo Presidencia Municipal, caja 414, Libro copiador de oficios, pag. 160. This was relayed to Sacramento on 10 May in response to a query of 3 MayAMonclova, Fondo Presidencia Municipal, caja 414, Libro copiador de oficios, pag. 170.