The Junta Revolucionaria de México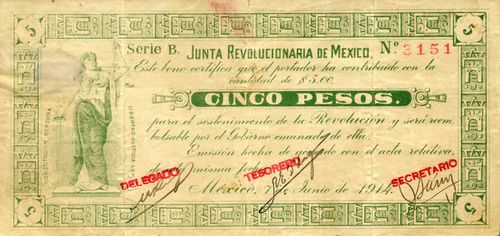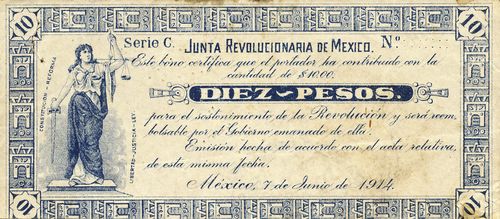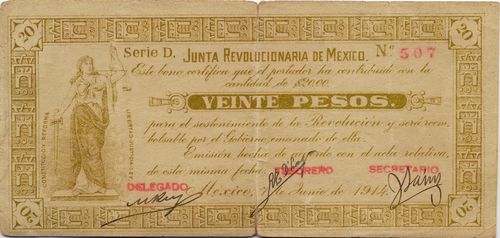 These are not paper money but records of contribution to a revolutionary cause. The text states 'Este bono certifica que el portador ha contribuido con la cantidad de ……….para el sostenimiento de la Revolución y será reembolsable por el Gobierno emanado de ella. Emisión hecha de acuerdo con el acta relativa, de esta misma fecha.' and are dated Mexico City, 7 June 1914.
The statue of Justica has the motto 'CONSTITUCION – REFORMA – LIBERTAD-JUSTICIA-LEY' which suggest Zapatista influences.
The three signatories are [ ] as Delegado, [ ] as Tesorero and [ ] as Secretario.