The crisis of 1943
In 1943, during the Second World War, Mexico was again faced with an acute shortage of fractional coinage, especially the 50c denomination. To relieve this situation the government authorised the banks and local Chambers of Commerce to issue cheques with the printed denominations of twenty-five and fifty centavos.
Durango
Cámara Nacional de Comercio de Hermosillo
We know of one issue, a 50 centavos note issued by the Cámara Nacional de Comercio and dated 17 November 1943.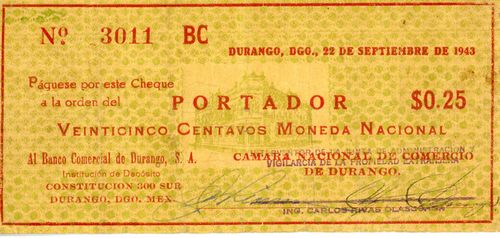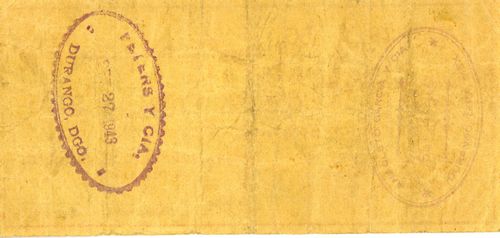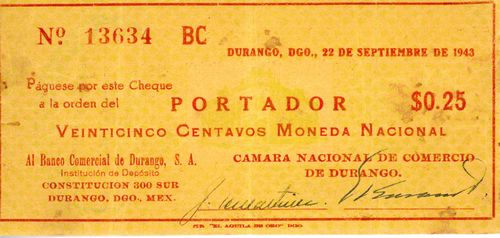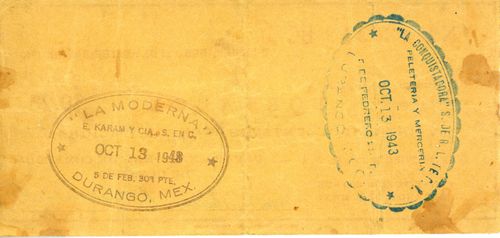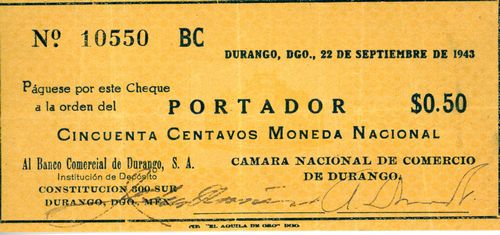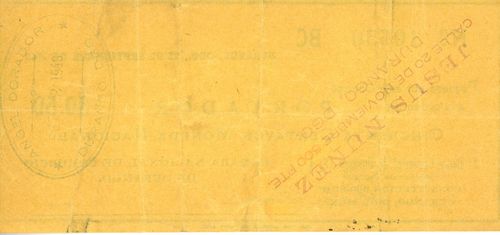 from
to
total
number
total
value

25c

includes number 3011
includes number 13634
50c
includes number 10550
The signatures include those of [ ][identification needed], [ ][identification needed], [ ][identification needed], and [ ][identification needed],