Maximiliano Damm
Maximiliano Damm was a German citizen who arrived in Durango in 1850 and became one of the state's leading entrepreneurs, mainly through his development of the Promontorio silver mine.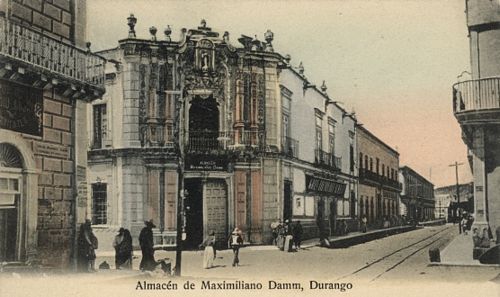 In 1858 his family bought the Palace of the Conde del Valle de Suchil, built during the second half of the eighteenth century by Pedro de Huertas, and kept the building intact till 1928, using it as their residence and storeIt later had several uses, including as a famous commercial store, until it was finally acquired by the Banco Nacional de México in 1985, restored for the first time in 1988, and is currently a Banamex House of Culture (http://fomentoculturalbanamex.org/casasdeculturabanamex/palaciodesuchil/).
His company issued a series of vales al portador (25c, 50c, $1 and $10[image needed]) redeemable in silver on presentation.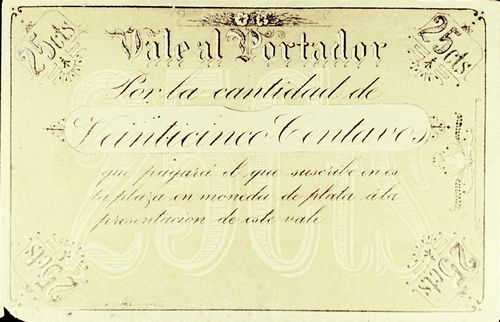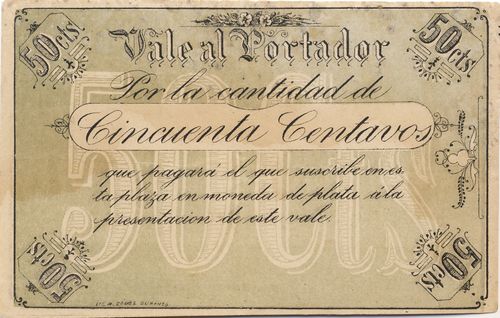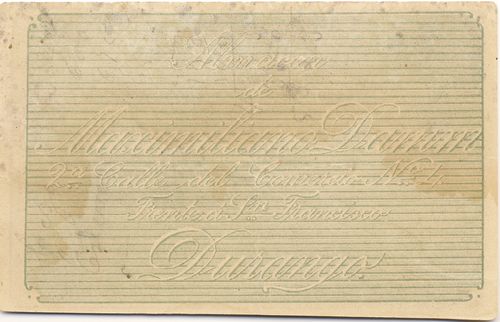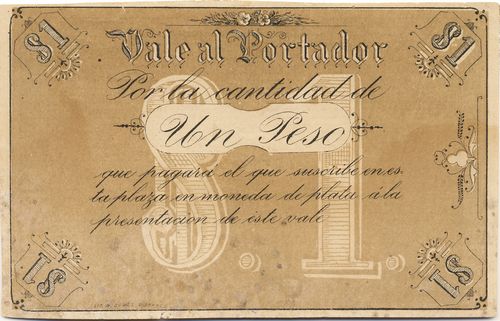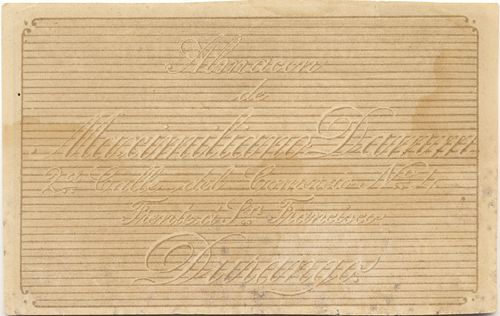 The only known $10 note has an 1883-1884 blue 1c revenue stamp on the reverse and a stamped purple seal with date Mar 12, 1884.