Pénjamo
Pénjamo is 100 kilometres south-west of Guanajuato.
We know of two series.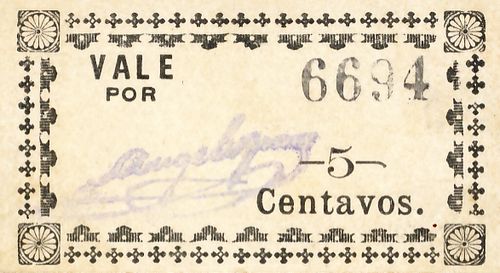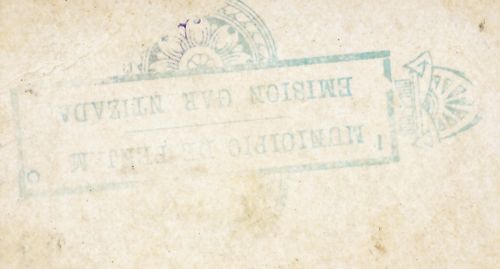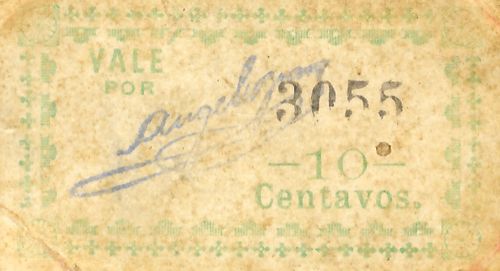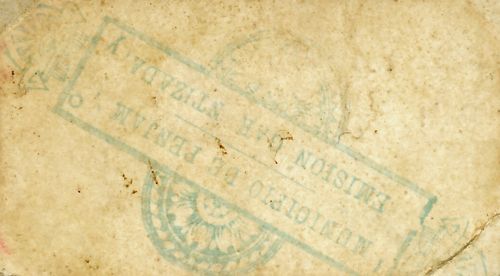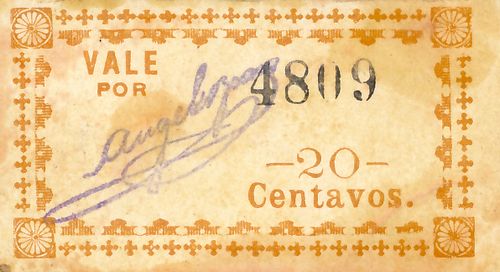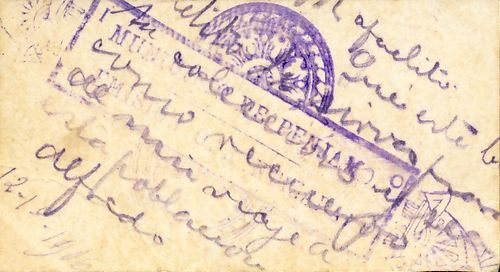 from
to
total
number
total
value
5c
includes number 6694
10c
includes number 3055
20c
includes numbers 157

CNBanxico #11038

to 4809
These have a stamp reading 'MUNICIPIO DE PENJAMO – EMISION GARANTIZADA' on the reverse and the facsimile signature of Augelio(?) [ ][identification needed] on the face.
A 5c note was dated 15 September 1915