Private issues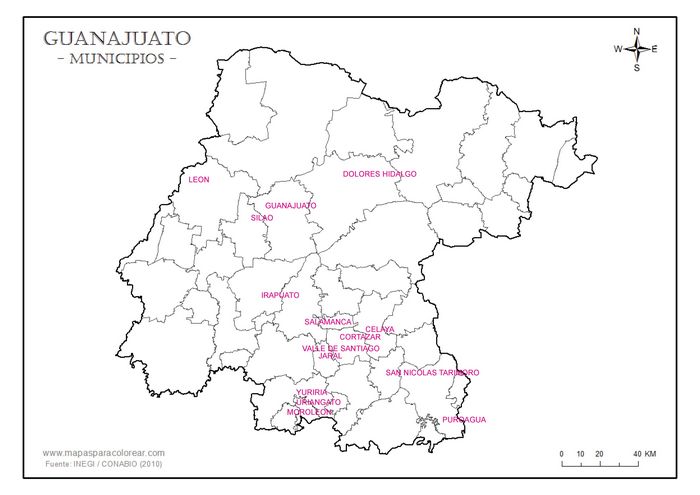 León
Casino de León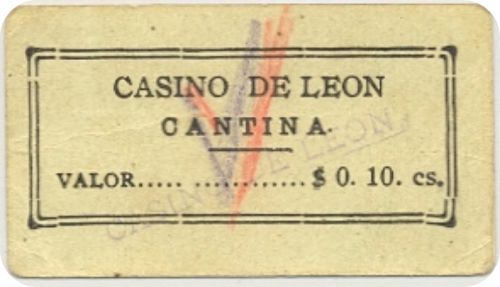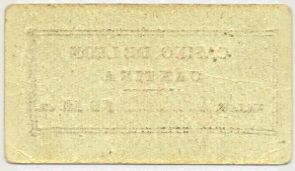 The Casino was part of a 1905 development in the Plaza Principal by the architect Luis Long in the neoclassical style with a neo-Mudéjar façade. It housed a shopping centre (under an advanced concept for the time) with the inclusion of the Lonja Mercantil (Commercial Market), also known as El Casino, which was established as a meeting space for the economic and social elite of León until the 1950s.
This 10c note was issued by the cantina.
Dolores Hidalgo
Hacienda Cerro Blanco y Anexas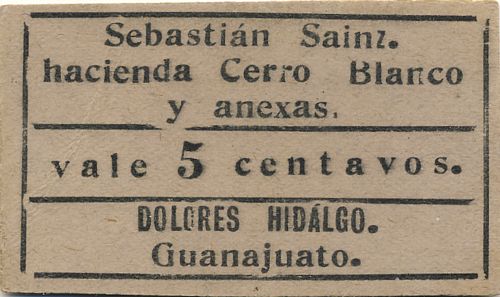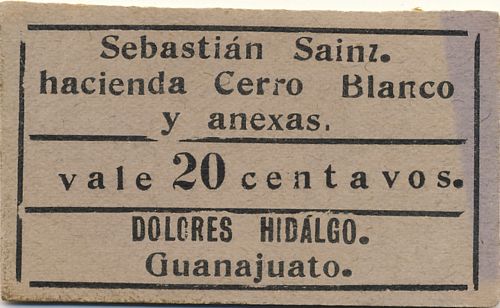 Sebastián Sainz was a Spaniard who was involved in the Compañía de luz EléctricaLa Patria, 7 October 1904 and ran the "San Rafael" corn mill.
Guanajuato
Josefa S. de Hordieres e Hijo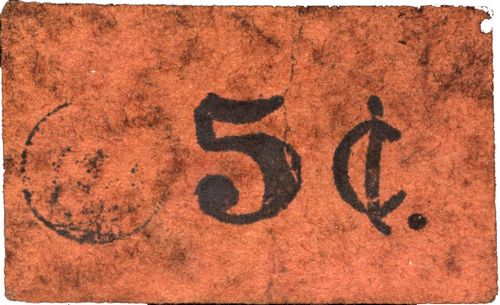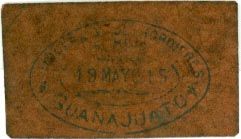 This note has a handstamp dated 19 May 1915 on the reverse.
Circulo Constitucionalista Guanajuatense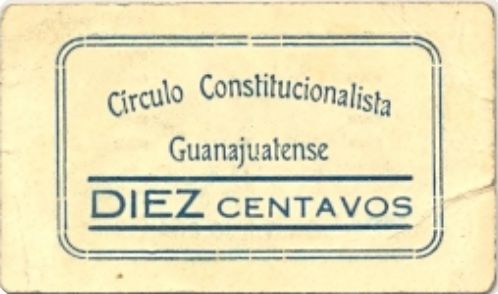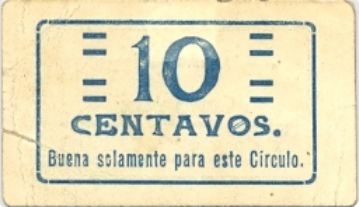 This was for use only within the club.
Irapuato
El Caballo de Bronce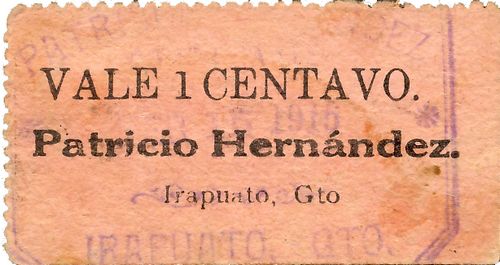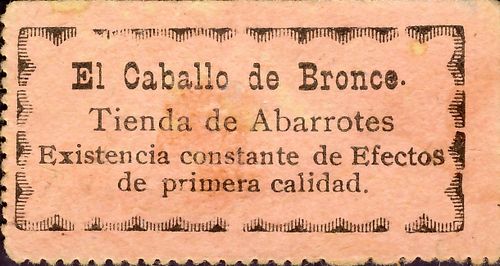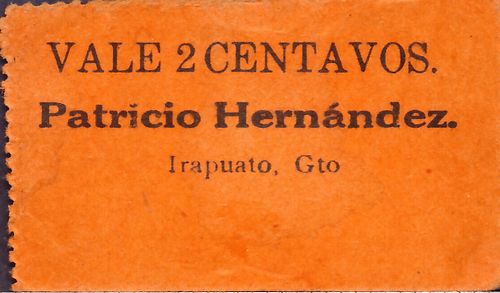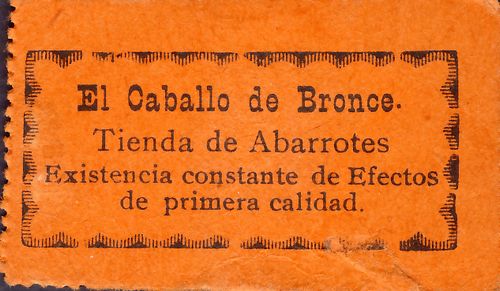 These were notes issued by "El Caballo de Bronce",a grocery owned by Patricio Hernández. Some of these were dated 15 February 1915.
Celaya
Casino Velasco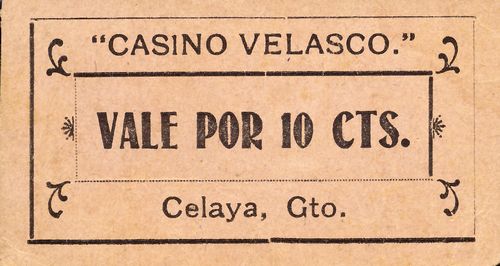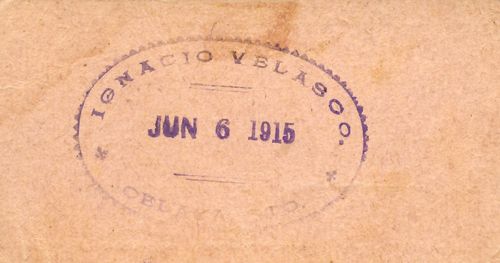 Ignacio Velasco was jefe político of Celaya in 1914-1915.
Cortazar
Hacienda de el Pintor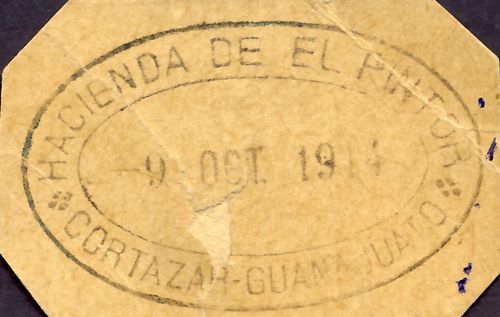 Valle de Santiago
El Centro Mercantil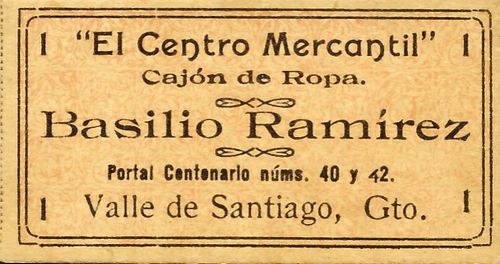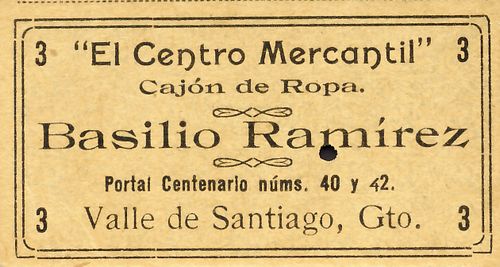 These might be vales for 1c and 3c but since they do not have a centavo symbol they are more likely to be numbers 1 and 3 in a series of adjoined coupons.
Basilio Ramírez Ruiz, proprietor of "El Centro Mercantil", was presidente municipal in 1928.
Jaral
El Golfo de México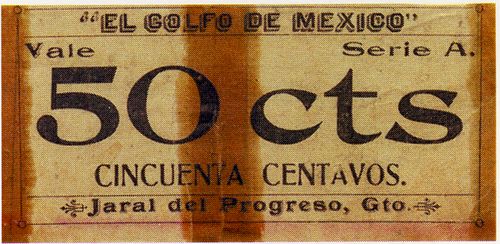 Yuriria
J. Jesús Gómez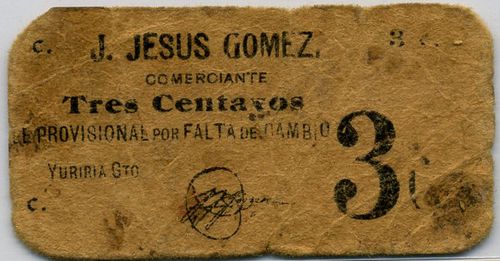 Specifically issued to counter a shortage of small change.
Jesús Echeverria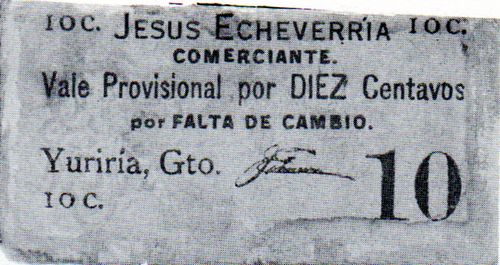 A rose-purple. undated, note for 10c. issued because of the lack of small change.
Uriangato
Antonio Ortega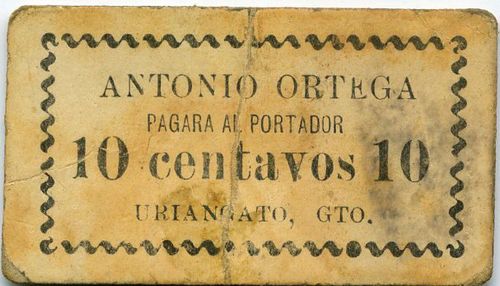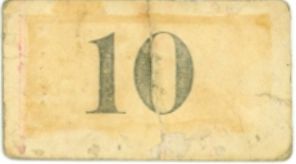 J. Ines Castro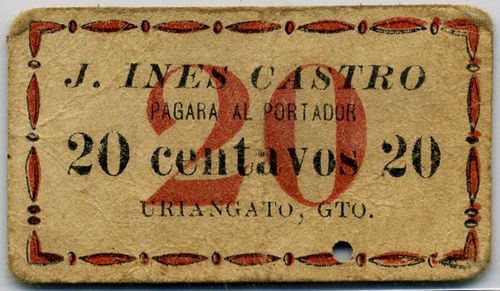 Maria Trinidad A. Vda. de Ortiz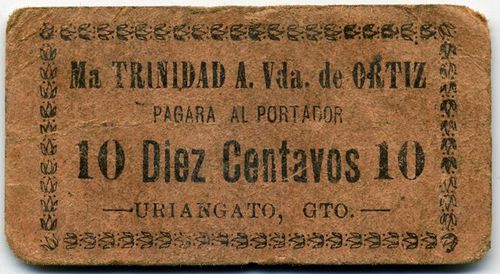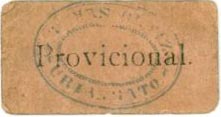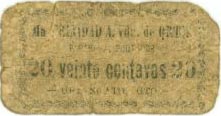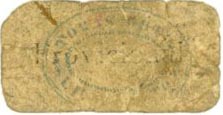 10c and 20c notes.
Moroleón
La Luz del Siglo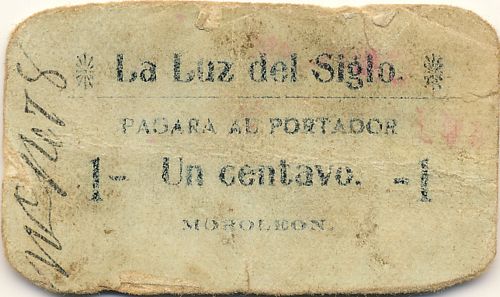 Rafael L. Mendoza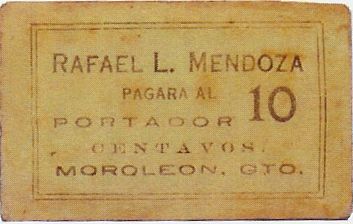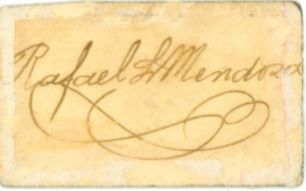 San Nicolás Tarimoro
Hacienda de San Nicolás Tarimoro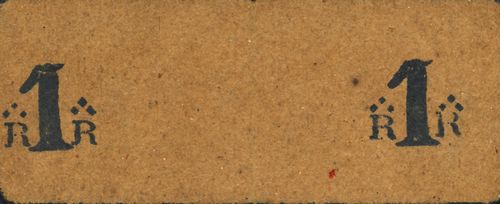 to
from
total
number
total
value
$1
includes numbers 3 to 113

CNBanxico #11071
Puroagua
Puroagua is in the municipio of Jerécuaro.
Hacienda de Puroagua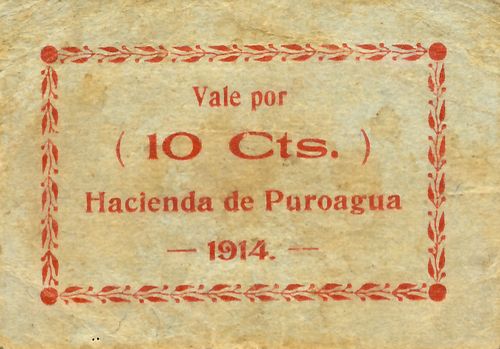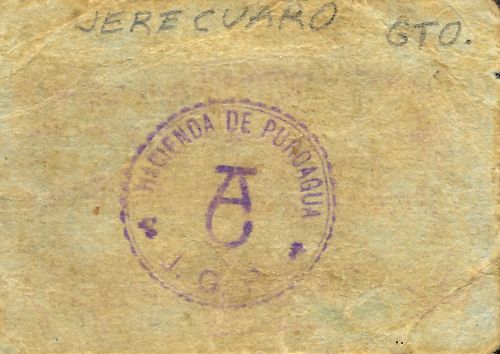 José C. Torres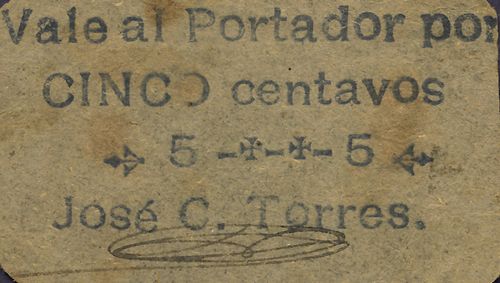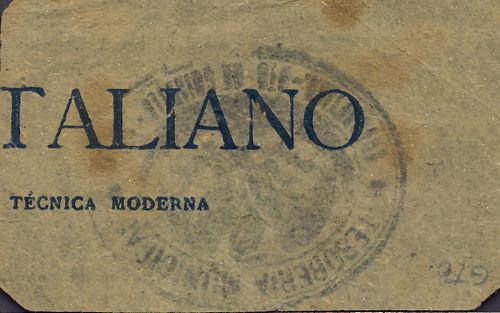 The name of the Tesorería Municipal that authorised this issue is illegible, at least to me.
In the catalogues are various issues from tram companies. Some of these could have been used as small change.
Guanajuato
Cia. Limitada de Tranvías del Centro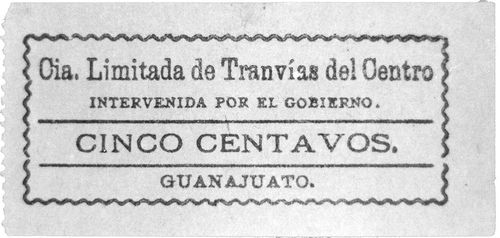 León
Cia. Limitada de Tranvías del Centro

This was issued while the company had been taken over by the government (Intervenida por el Gobierno).
Moroleón
Tranvías Urbanos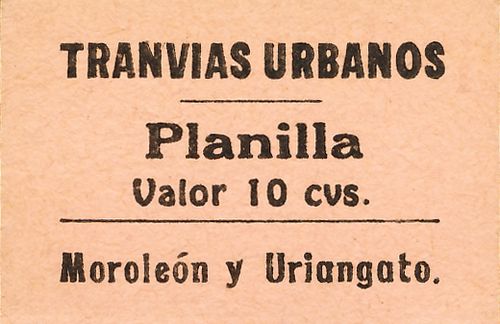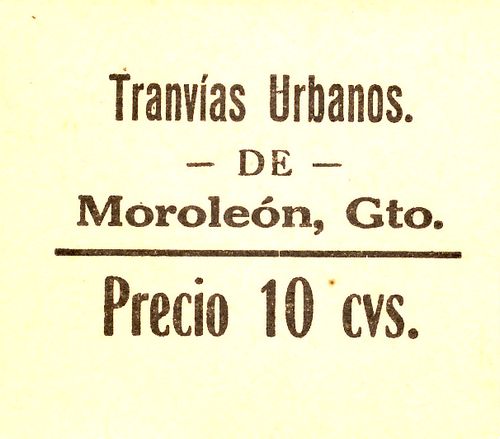 Silao
Ferrocarril Urbano S.A.
[image needed]