Acapulco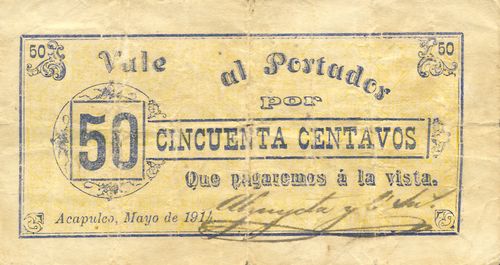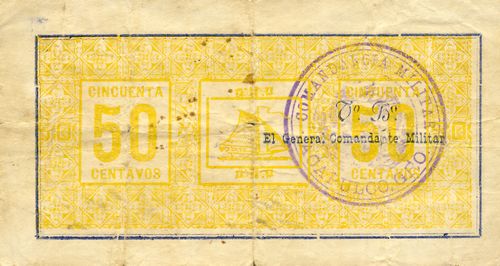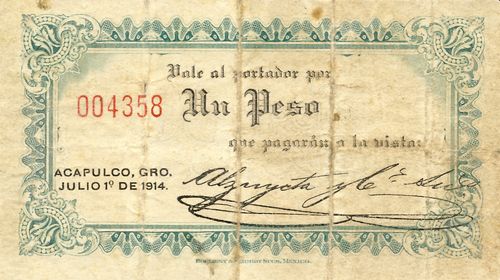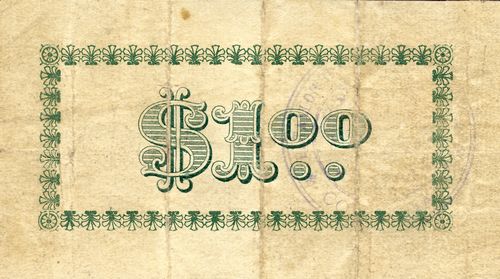 date on note
from
to
total
number
total
value
50c
May 1914
$1
1 July 1914
includes number 004358
These two notes have been approved by the Huertista military authorities - the 50c is dated May 1914 and has the stamp of the COMANDANCIA MILITAR – ACAPULCO, GRO. and visto bueno of El General Comandante Militar whilst the $1 is dated 1 July 1914 and has a stamp of 'BATTALON '. However, they have more of a commercial than a military provenance, as the signature is of Alzuyeta y Cia., Sucs.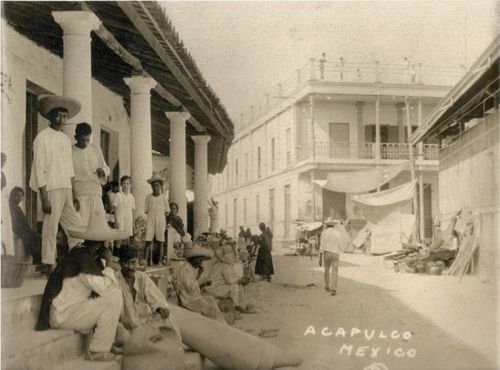 Alzuyeta y Cia. was one of the foremost commercial concerns in Acapulco, and, among other businesses, operated as bankers and commission agents.
The $1 was printed by Bouligny & Schmidt, in Mexico City.