Ayuntamiento de 1915 (Iguala)
The Ayuntamiento de 1915 of Iguala produced various series. We do not know the chronological sequence, if indeed there was one.
One of five known values (2c[image needed], 4c[image needed], 5c[image needed], 10c, 20c[image needed]) had no border.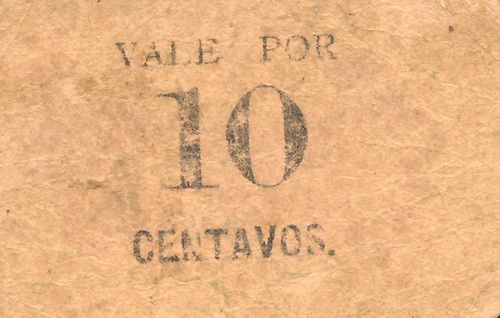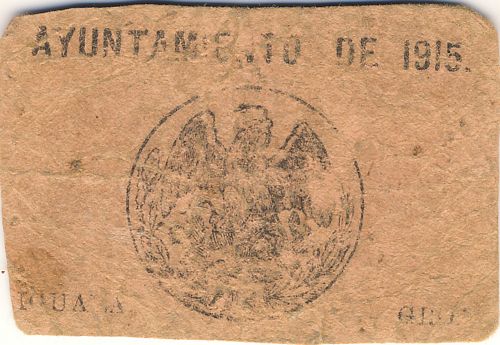 Another (2c, 3c, 4c, 5c, 10c, 20c, 25c, and 50c) had a straight line border.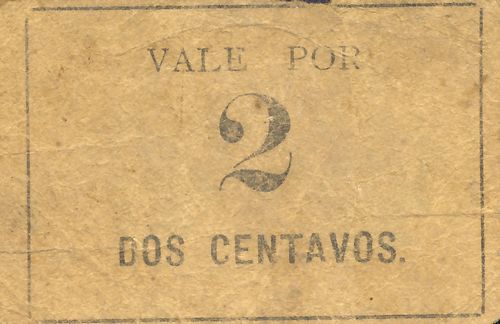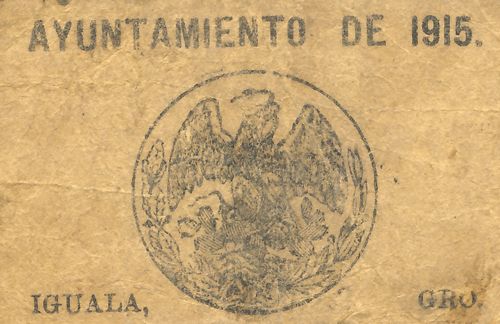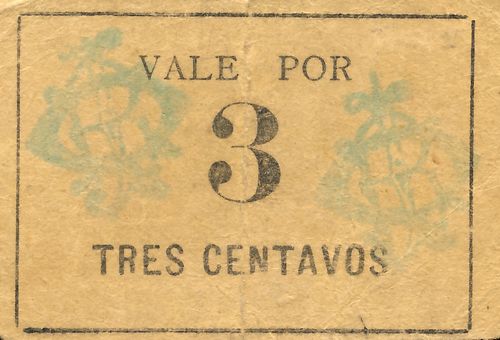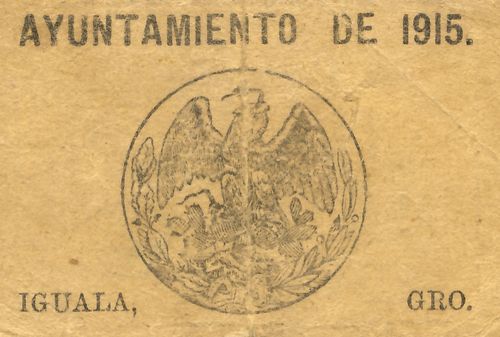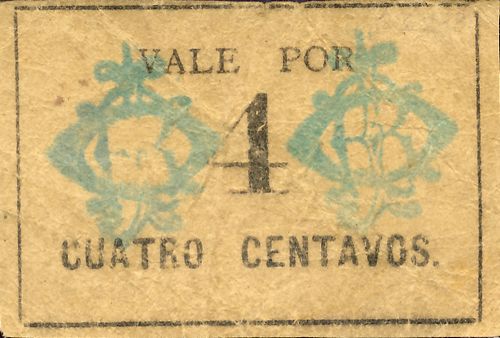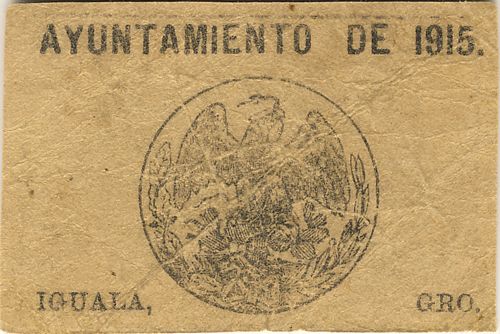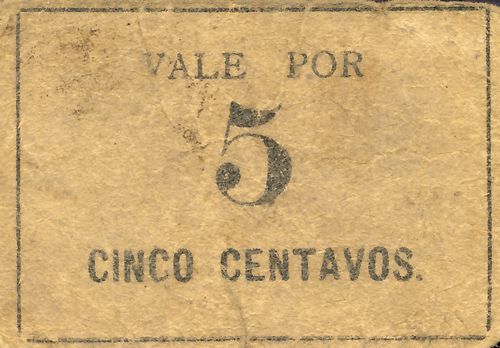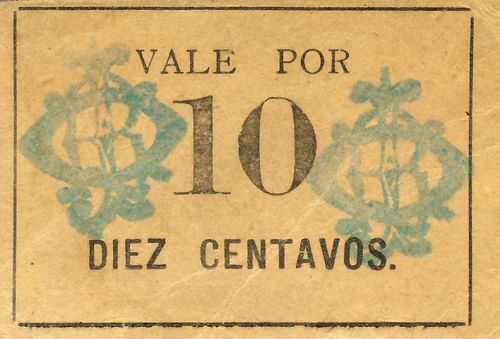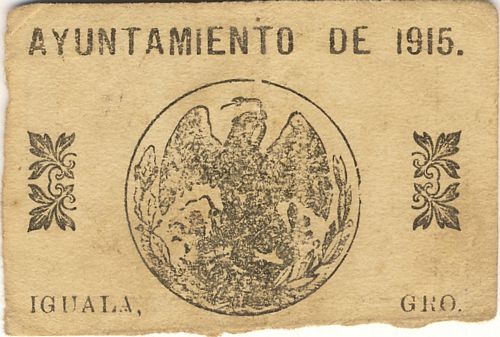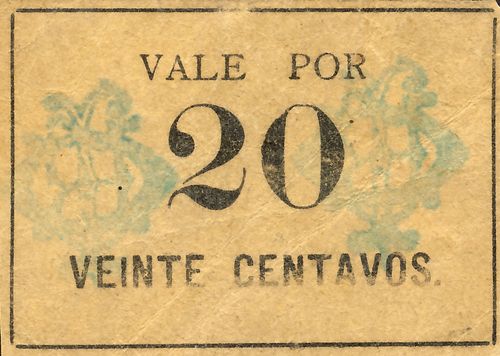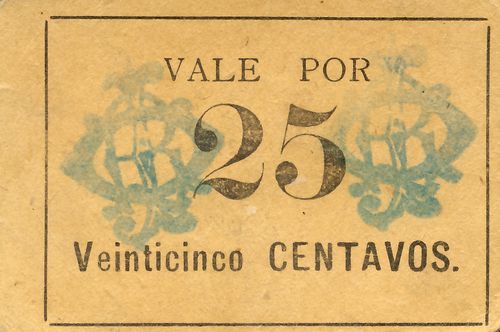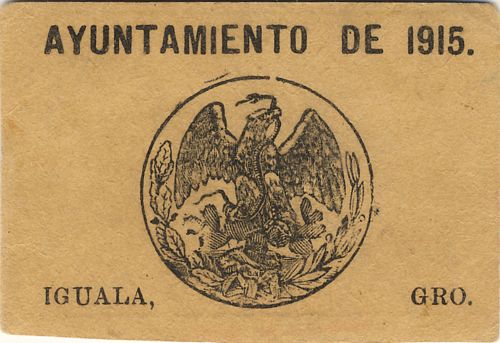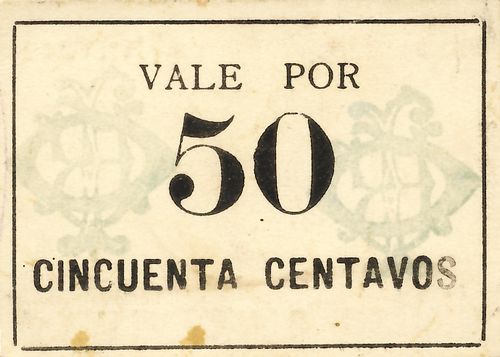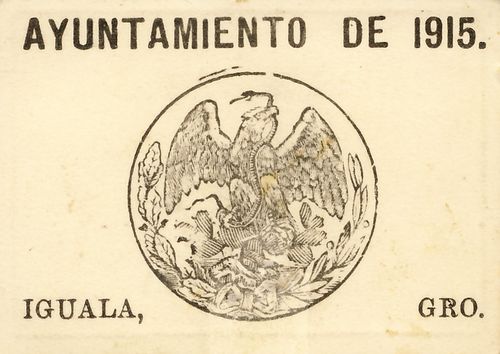 Another series (2c, 3c, 4c, 10c, 20c, 25c, 50c, $1) had an ornate border. Some of these were numbered.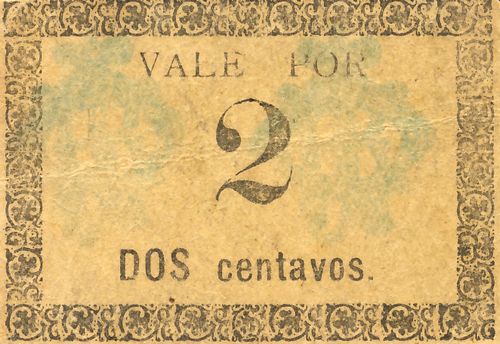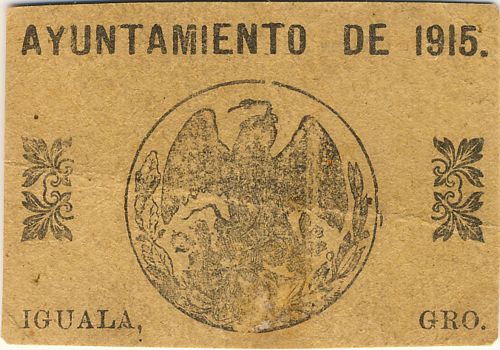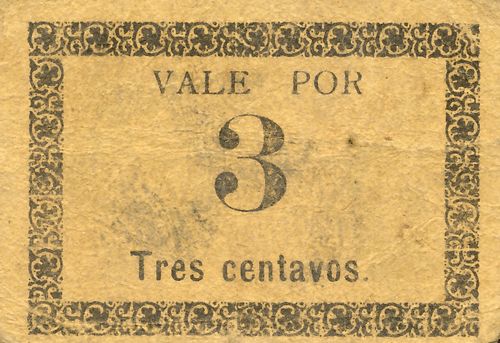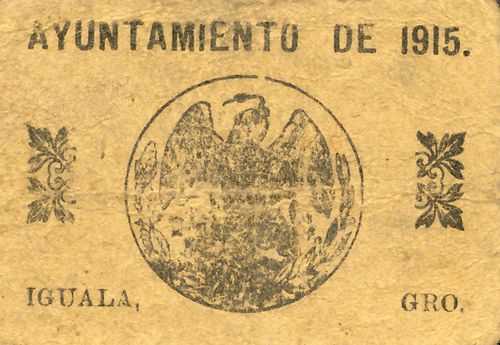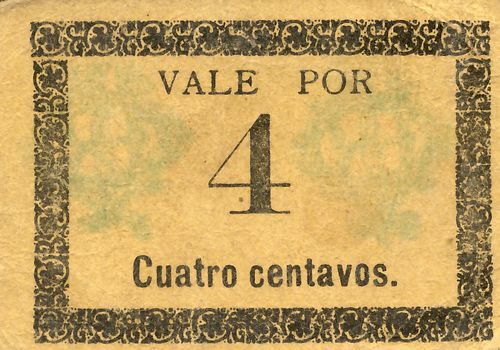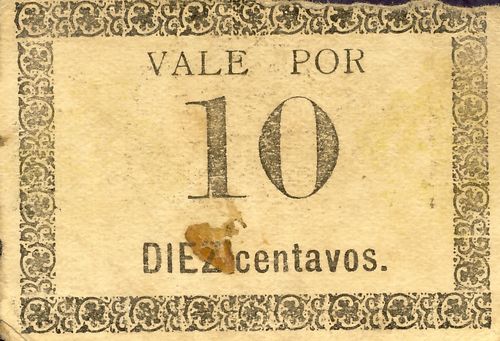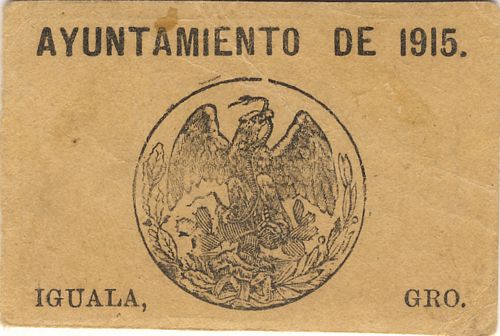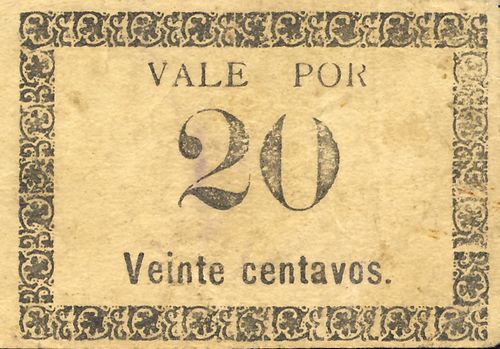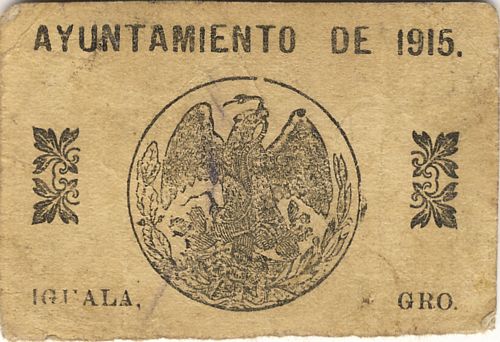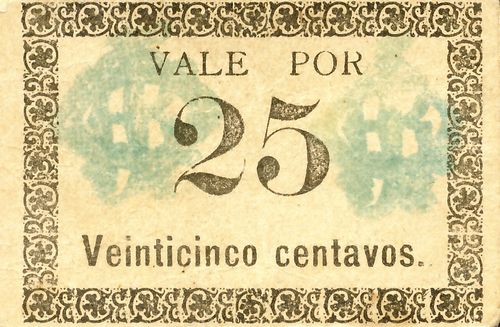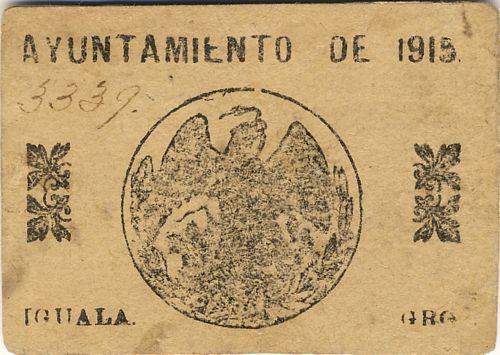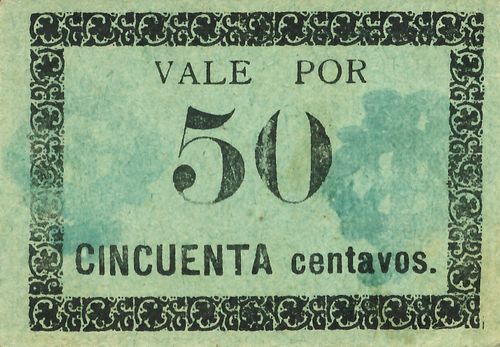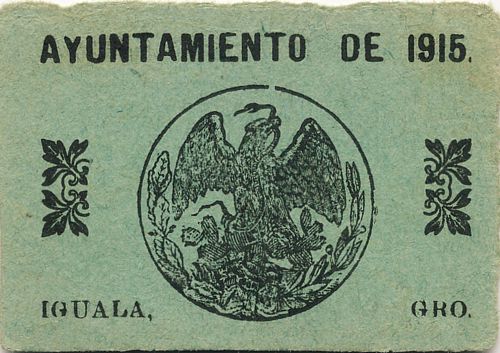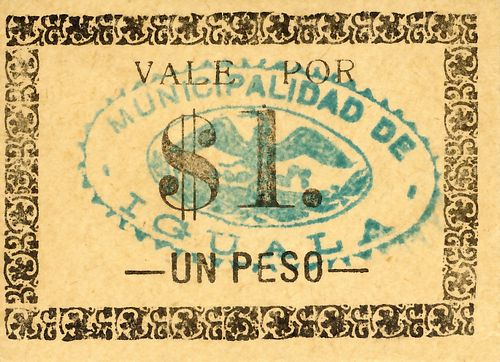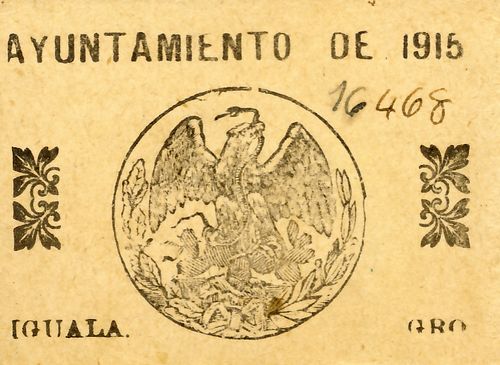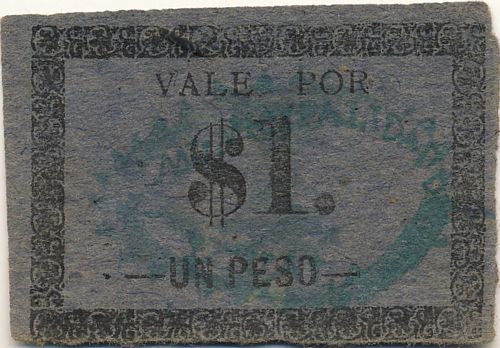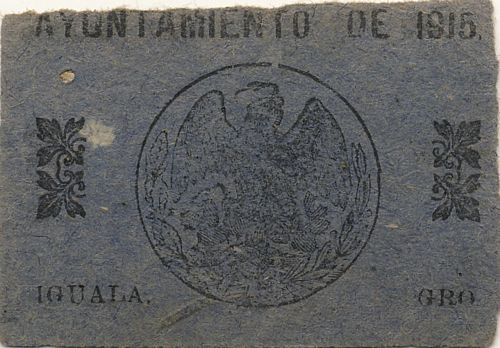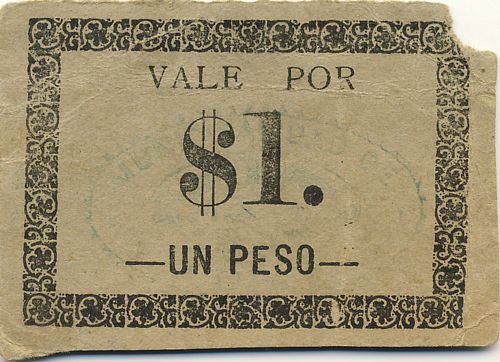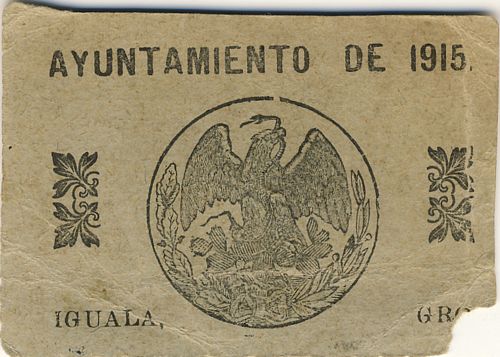 from
to
total
number
total
value
no border
2c
unnumbered
4c
unnumbered
5c
unnumbered
10c
unnumbered
20c
unnumbered
straight line border
2c
unnumbered
3c
unnumbered
4c
unnumbered
5c
unnumbered
10c
unnumbered
20c
unnumbered
25c
unnumbered
50c
unnumbered
ornate
2c
unnumbered
3c
unnumbered
4c
unnumbered
10c
unnumbered
20c
unnumbered
25c
includes number 3339
50c
includes number from 658

CNBanxico #4265

to 5792

CNBanxico #4276

$1
includes number from 740

CNBanxico #4284

to 19506

CNBanxico #4286