Other municipal issues
Alpuyeca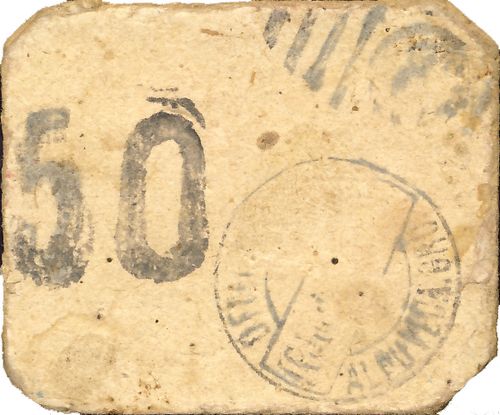 In Long's 1974 auction was "2mm thick cream cardboard, 42x50mm with clipped corners; stamped seals in black both sides, mainly illegible"Richard A. Long, Mail Auction Sale November 30, 1974.
Arcelia
Huamuxtitlan
The legend on the reverse reads AYUNTAMIENTO CONSTITUCIONAL DE HUAMUXTITLAN, DTO. DE ZARAGOZA.






Tezontepec
Tlapa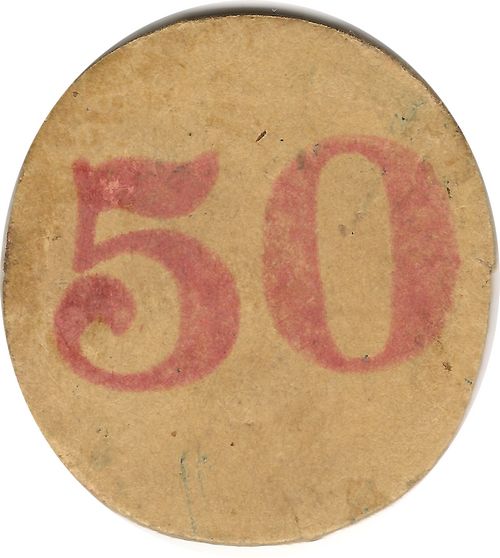 Taxco
Ayuntamiento de Taxco
One series with largee type.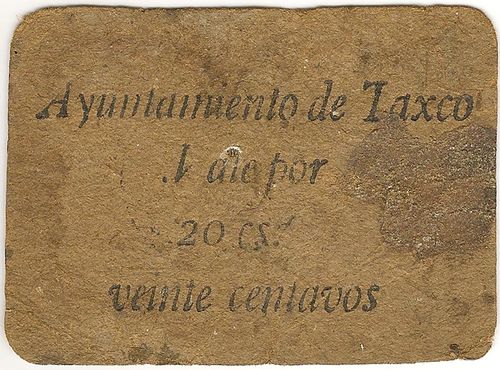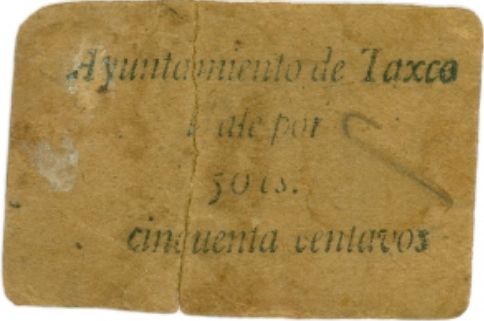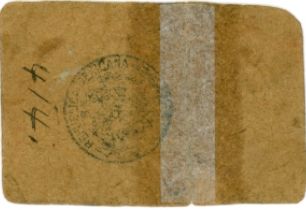 Another with smaller type.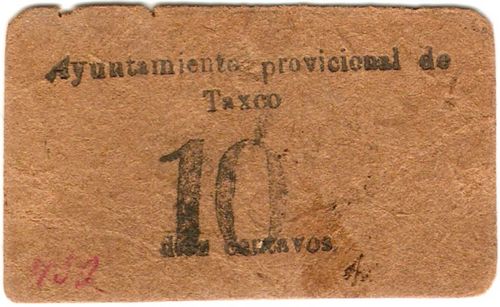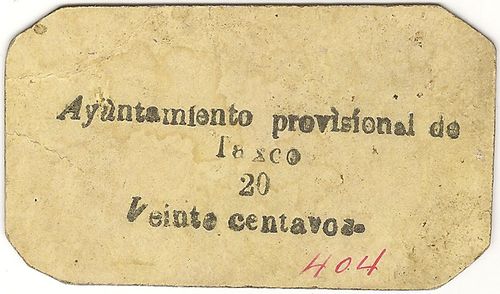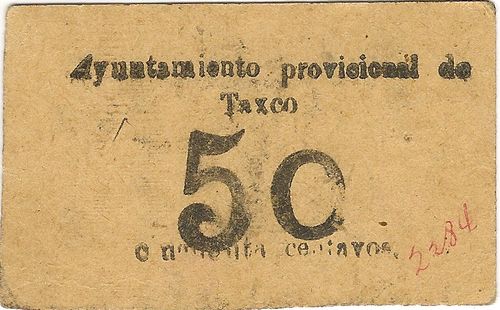 from
to
total
number

total

value

larger type
20c
50c
includes number 414

CNBanxico #4309

smaller type
10c
includes number 753
20c
includes number 404
50c
includes number 2284