Other municipal issues
Some of these (Alpoyeca, Huamuxtitlán and Tlapa) are from areas dominated by Zapatista forces.
Alpoyeca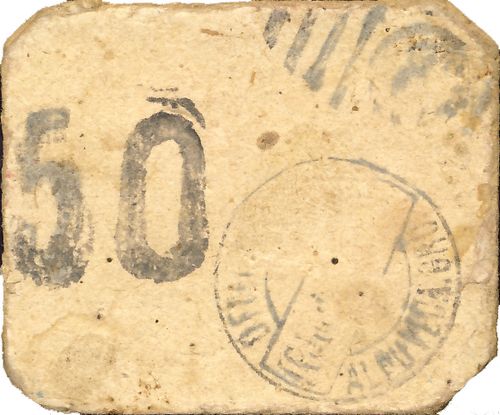 The catalogues record a 25c and this 50c note. In Long's 1974 auction was a "2mm thick cream cardboard, 42x50mm with clipped corners; stamped seals in black both sides, mainly illegible"Richard A. Long, Mail Auction Sale November 30, 1974 which was probably one of these.
Arcelia

from
to
total
number
total
value
50c
includes number 241
This has a handstamped seal on the reverse.
Huamuxtitlán
The legend on the reverse reads AYUNTAMIENTO CONSTITUCIONAL DE HUAMUXTITLAN, DTO. DE ZARAGOZA.





Tezontepec
Tesorería Municipal
A 10c pasteboard note[image needed].
Tlapa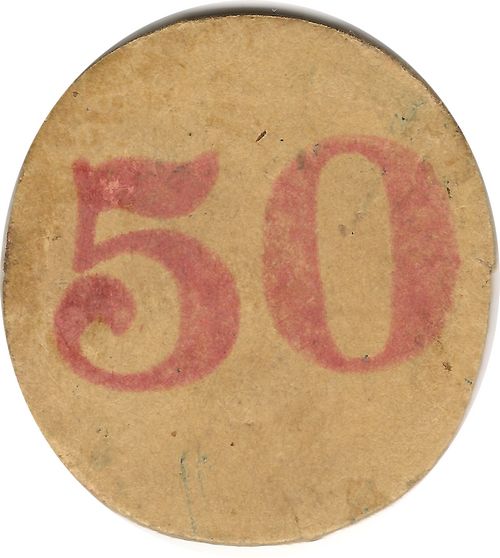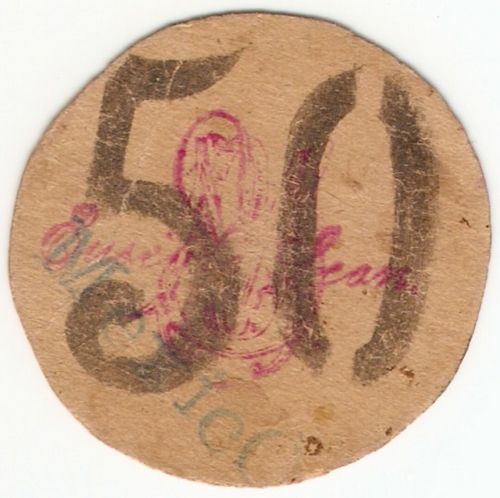 Round pasteboard cartones are recorded for the 2c, 4c, 5c and 10c values[images needed]. The 50c cartón is known with denomination in two different size fonts. In Long's 1974 auction was "A large piece of thick cardboard 41x53mm; obv. bears black stamped illegible seal; rev. bears red stamped numeral 50 and border. Collector has identified it as originating from Tlapa"Richard A. Long, Mail Auction Sale November 30, 1974.
Taxco
Ayuntamiento de Taxco
One series with large type.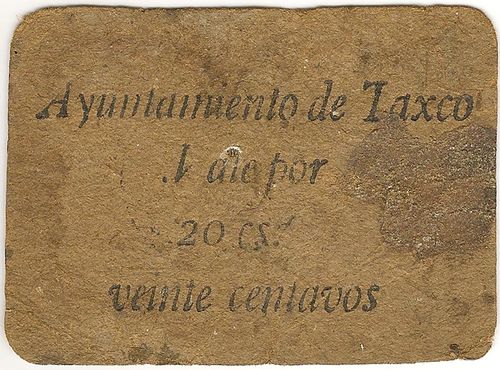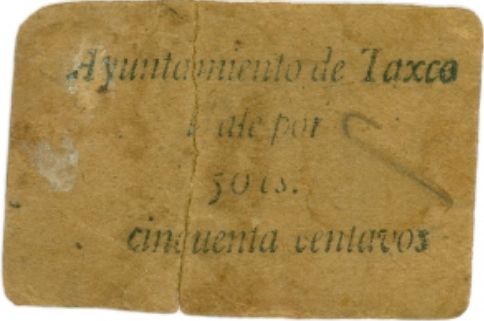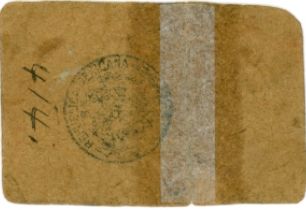 Another with smaller type.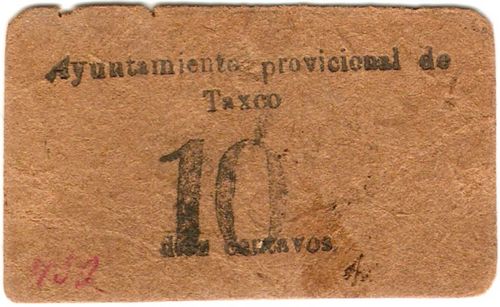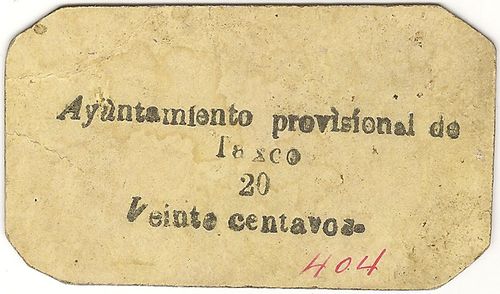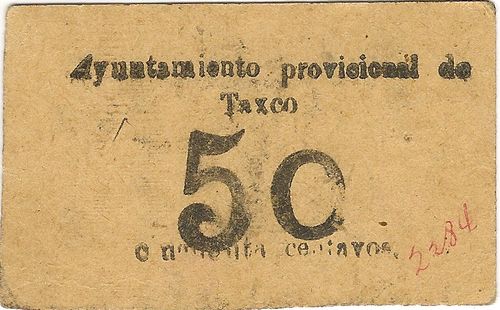 from
to
total
number

total

value

larger type
20c
50c
includes number 414

CNBanxico #4309

smaller type
10c
includes number 753
20c
includes number 404
50c
includes number 2284