Tonaya
Hacienda de Coatlancillo
Ignacio Cisnero Vazquez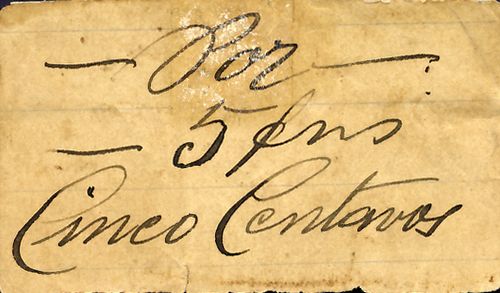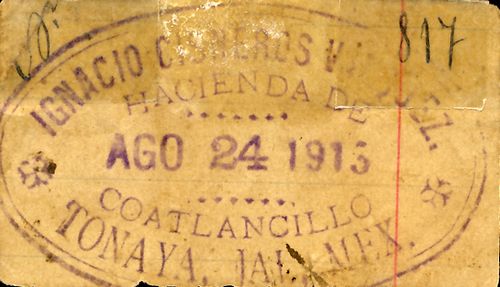 Hacienda El Refugio
The Hacienda "El Refugio" issued this 50c note drawn on Vergara y Ochoa.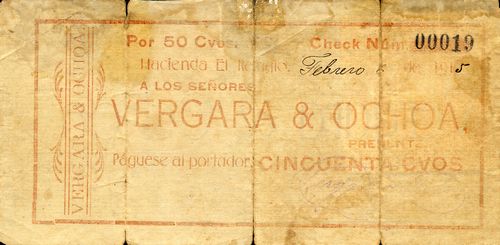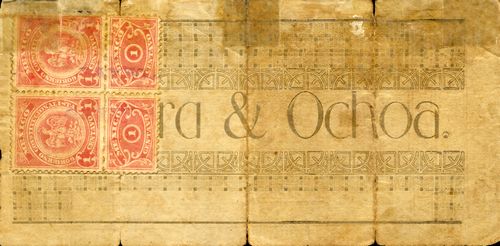 They then issued a different series or series in various designs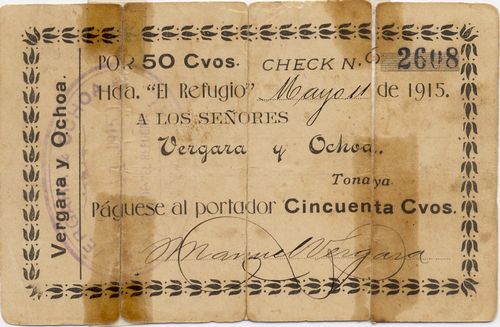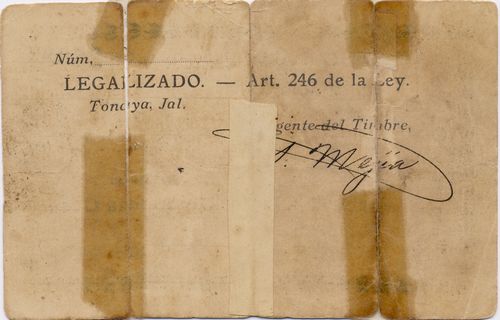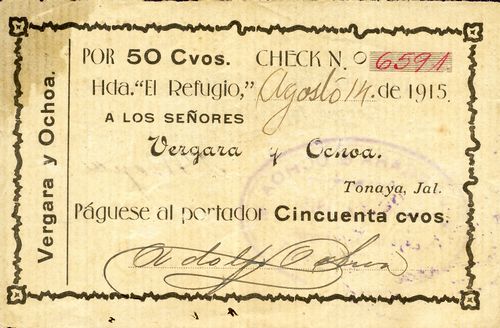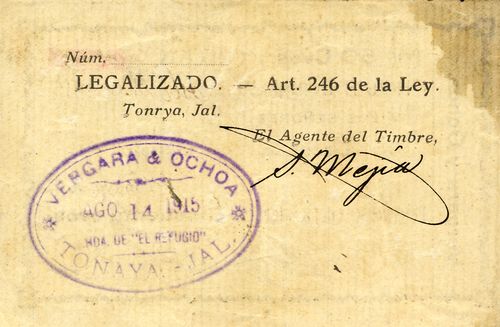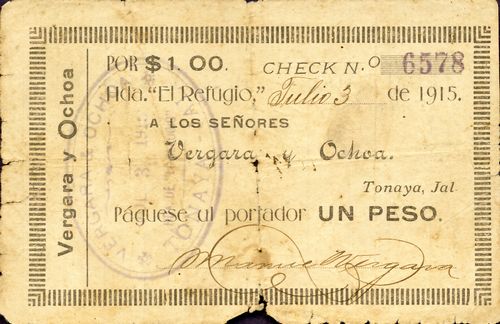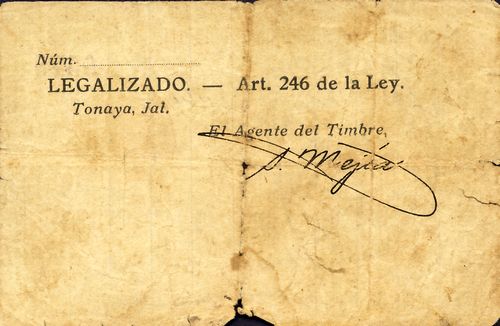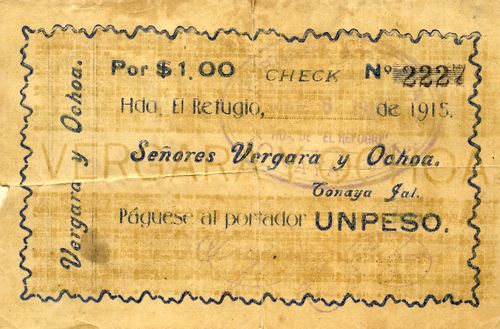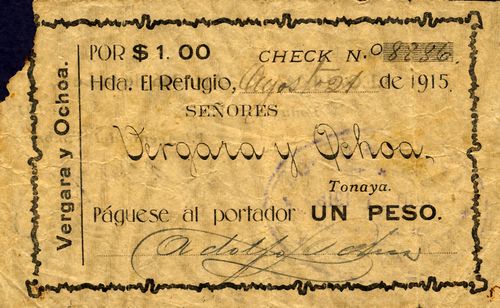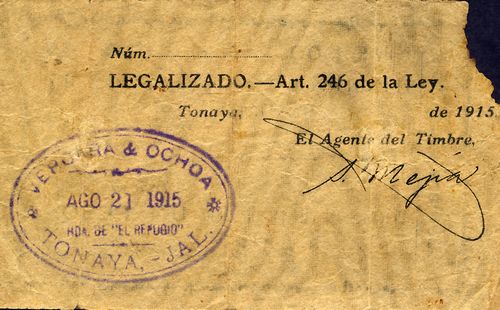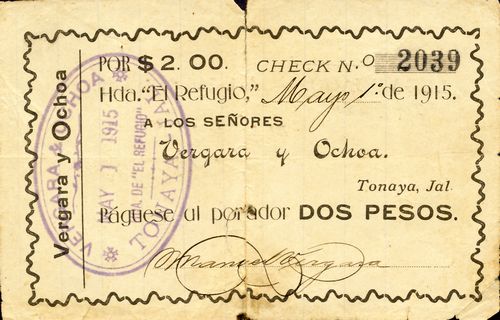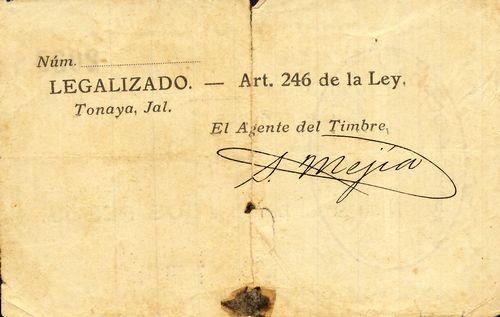 Tonila
Hacienda de San Marcos
This was owned by Señora Concepción Palomar de Corcuera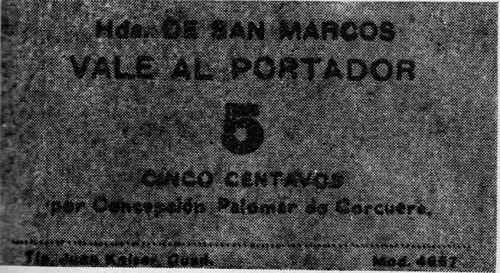 Date
modelo
Value
Number
issued
Value
Comment
1915
4667
5c
300
15.00
oblong brown cartón
10c
300
30.00
20c
300
60.00
50c
500
250.00
100c
500
500.00
Total
2,200
$845.00
Hacienda de la Esperanza
This was owned by Enrique Schoendube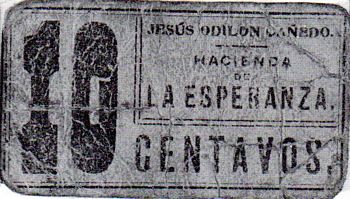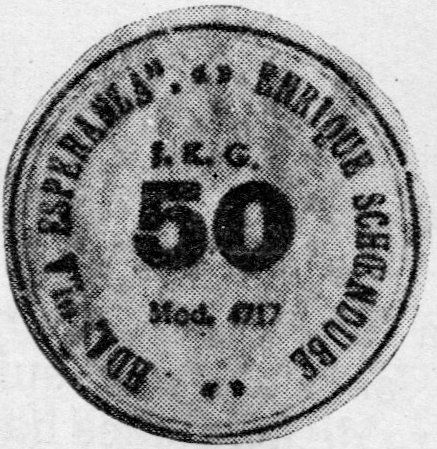 Date
modelo
Value
Number
issued
Value
Comment
March 1914
4717
5c
1,000
50.00
round brown cartón
10c
1,000
100.00
20c
1,000
200.00
50c
1,000
500.00
Total
4,000
$850.00
Tuxcacuesco
Hacienda de Apulco
The Hacienda of Apulco, in the municipio of Tuxcacuesco, on its border with Tonaya and San Gabriel, was constructed by Carlos Vizcaíno in 1884.
In May 1915 Carlos Vizcaíno and his son, Vicente, issued notes in three values.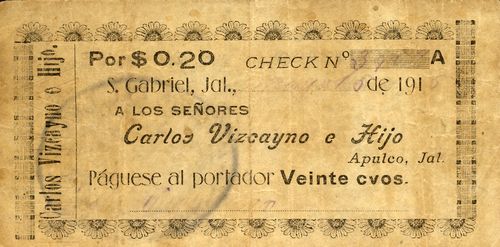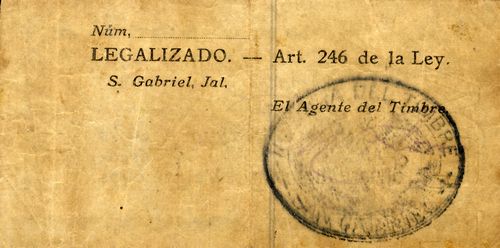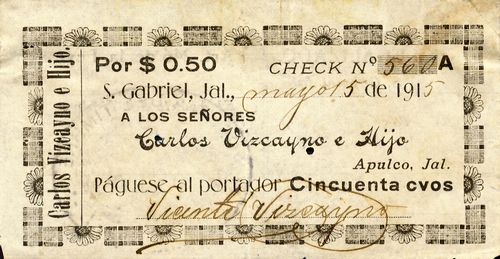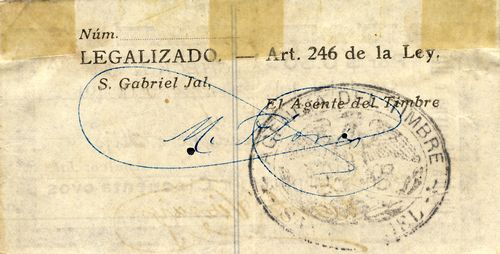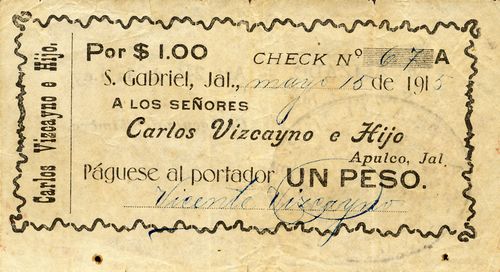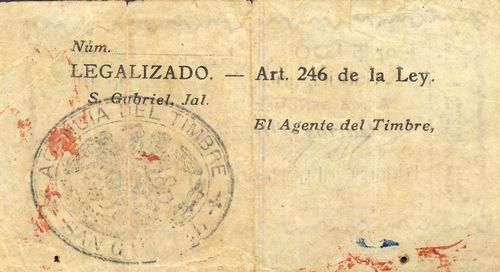 Carlos Vizcaíno died in 1917 and the hacienda passed to his widow, Tiburcia Arias, and his son Vizcaínoinformation from "Billetes emitidos por el abuelo y tío maternos de Juan Rulfo para San Gabriel, Jalisco y la Hacienda de Apulco" by Ignacio de Jesús Sánchez Montes in Boletín Numismático, April- June 2018.
Tuxpan
Hacienda del Valle Florido
J. Trinidad Ochoa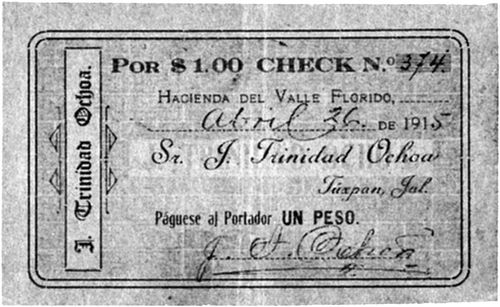 Unión de Tula
Hacienda Santa Rosa
José Santa Maria