Book-keeping schools
El Banco Zaragoza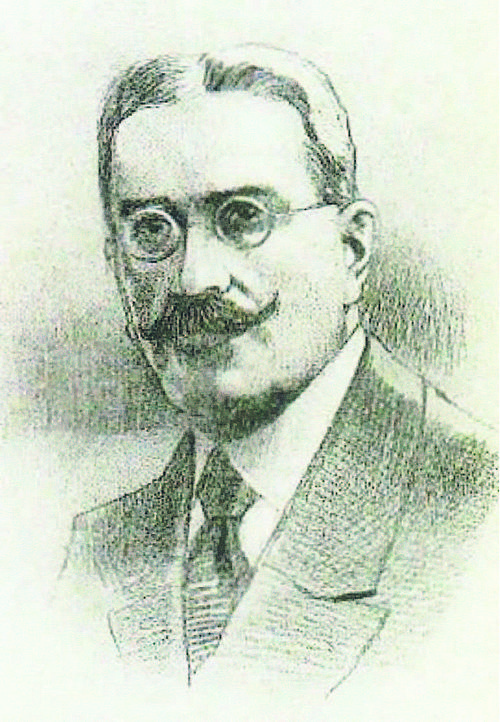 This was an all-female book-keeping school, run by Anastasio Treviño Martínez (1870-1943), which used its own "currency" in lessons. Treviño Martínez founded his commercial academy, which he called General Zaragoza, in 1901 and later in 1921 he established the Women's Industrial School Pablo Livas. Later he was appointed treasurer general of the Nuevo León state treasury and served temporarily as governor of Nuevo León from 4 October to 25 December 1923.
The notes were printed in Spanish and English from one peso or dollar to 1,000 pesos or dollars. Some had a portrait ( of Treviño Martínez?) on the back or front along with either a printed name in block letters or a printed signature. Some notes were overprinted in ORO, GOLD or PLATA.
There were several series The first was issued with Spanish text as "EL BANCO ZARAGOZA" with a date of 15 September 1905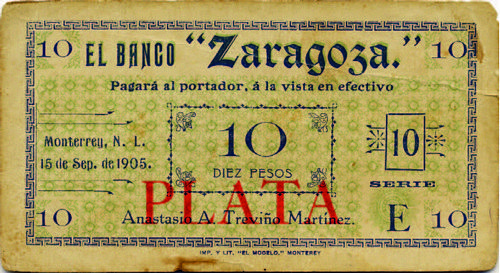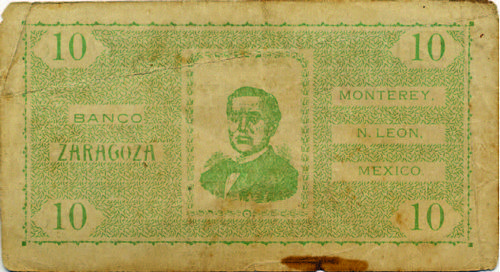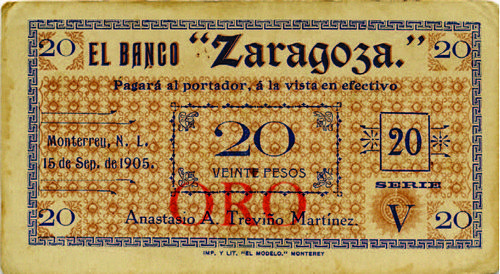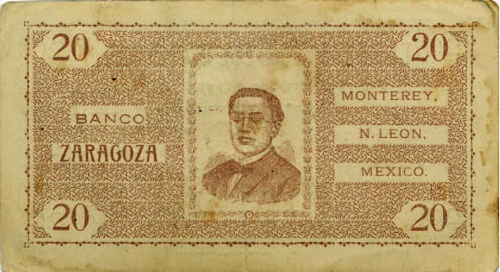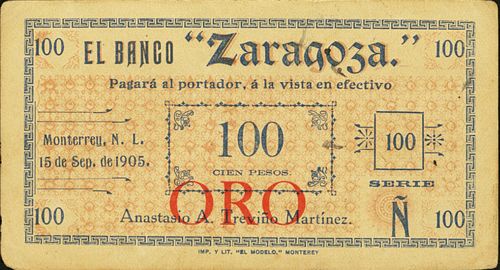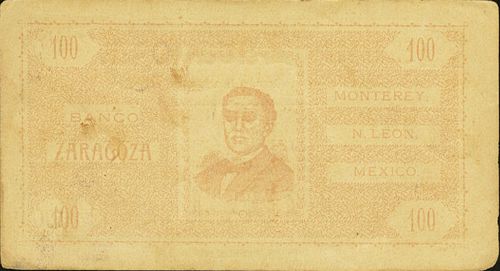 The second was dated 15 September 1907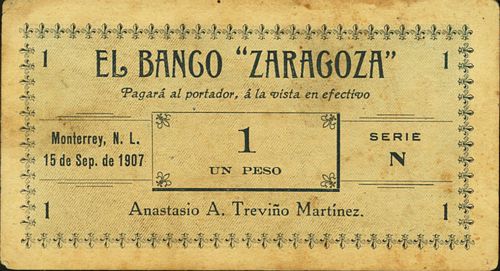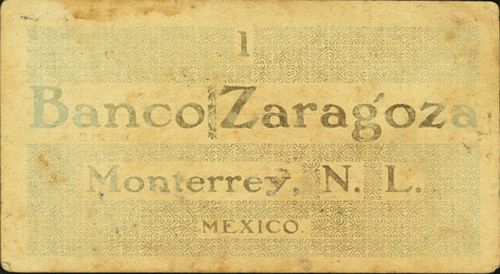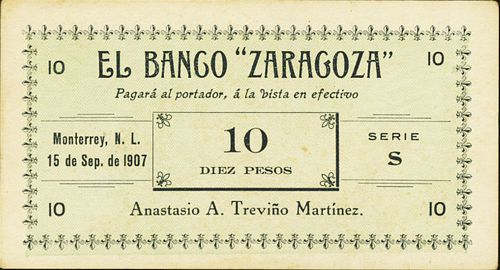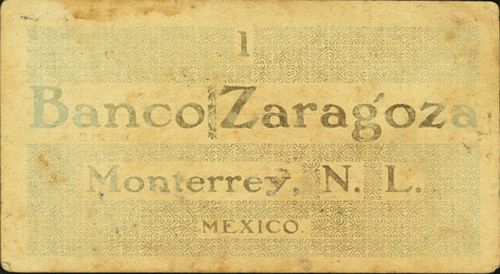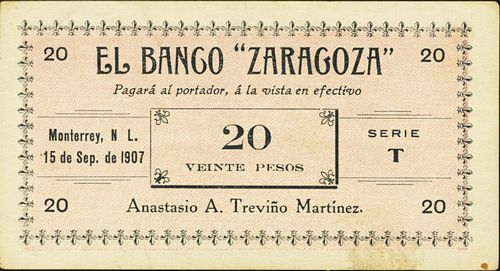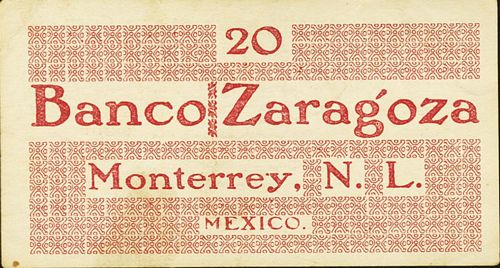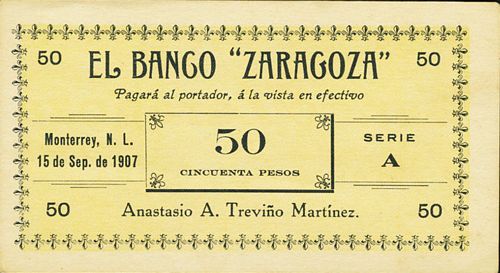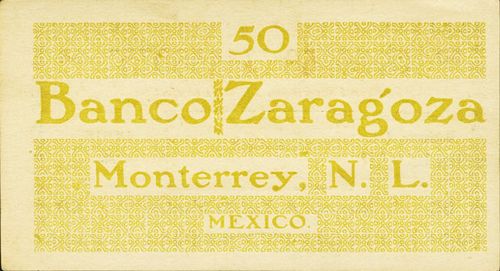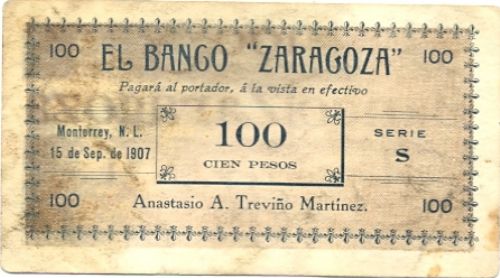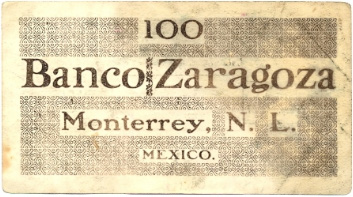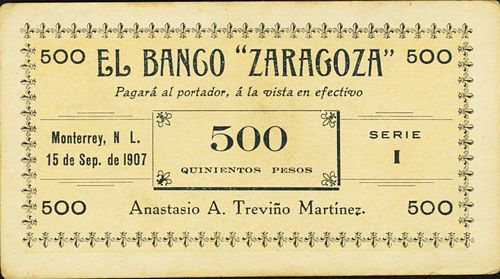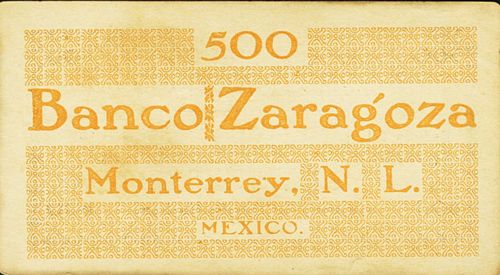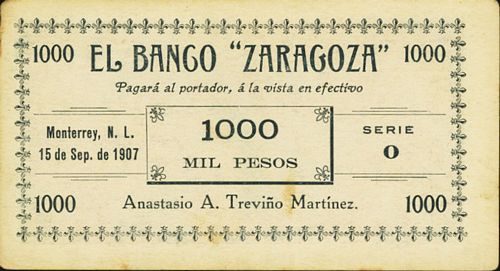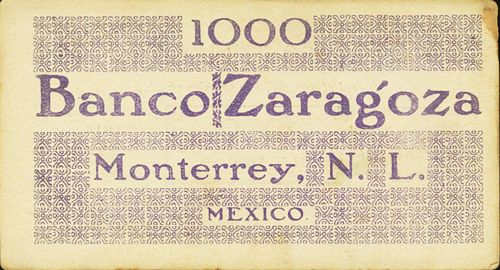 The third, also dated 15 September 1907, was with English text.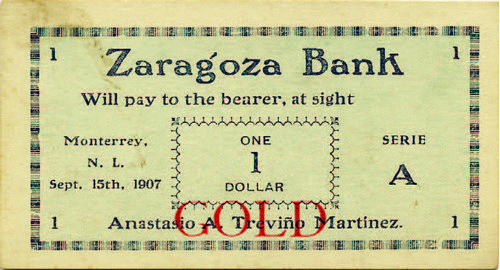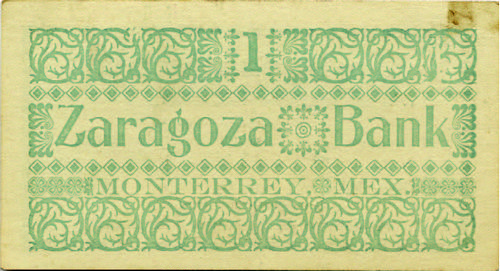 Finally, a series as "EL BANCO ZARAGOZA" dated Monterrey, N. L. 1924.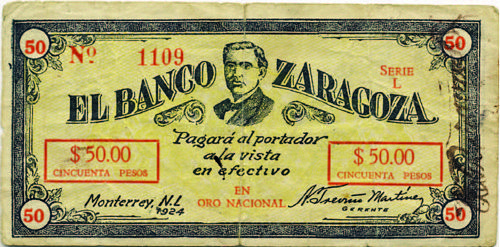 The following table shows the various known denominations, with their corresponding series letter. It is obvious that the school's owner used his own name for the sequence.
Date
25c
$1
$5
$10
$20
$50
$100
$500
$1000
15 Sep 1905
Printer's imprint: PLATA
E
I
O
A
Printer's imprint: ORO
R
V
I
Ñ
O
15 Sep 1907
No printer's imprint
A
N
A
S
T
A
S
I
O
English text with GOLD
A
T
R
V
N
1924
A
L
El Banco Mexicano
Another book-keeping school with an issue dated September 1933.