Commercial issues

Chazumba
The city of Santiago Chazumba is 58 kilometres north of Huajuapan
El Comercio de Chazumba
A 2c pasteboard[image needed].
La Tesorería Provisional del Comercio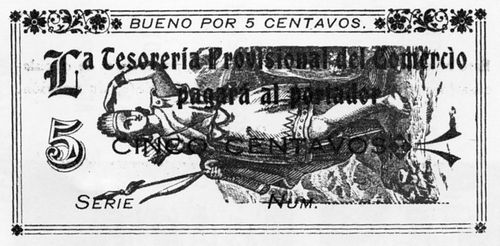 5c and 10c cartones dated 1 June 1915. The vignette is the same as used on the $1 notes of the Ingenio Central de Ayotla.
Tesorería de la Asociación Comercial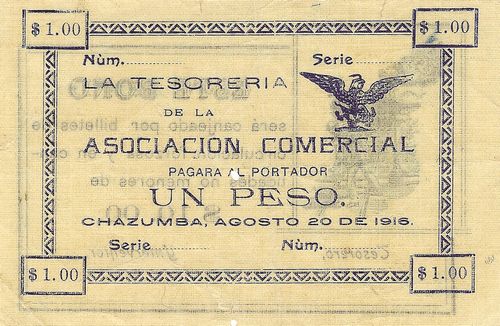 A 50c and $1 note dated 20 August 1916. These stated that they would be exchanged for notes of forced circulation in quantities of $10, and were signed by the Tesorero and Interventor.
Huajuapam
The city of Huajuapam de León is 170 kilometres northwest of Oaxaca.
La Tesorería Provisional del Comercio
A series dated September and November 1915. The denomination was printed in various formats.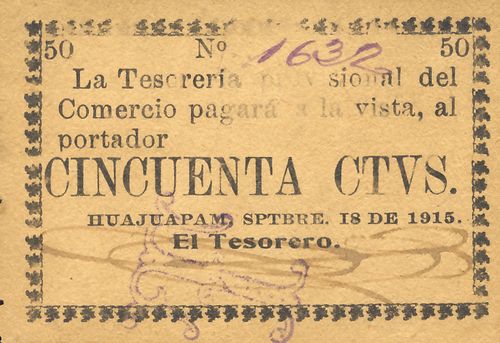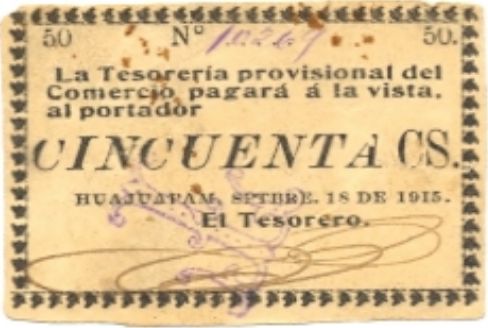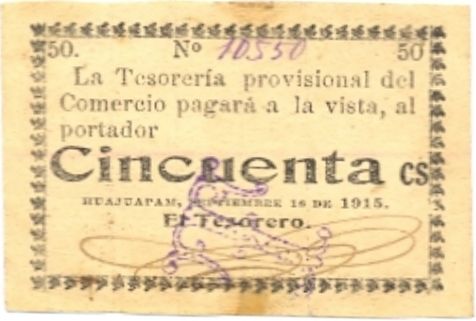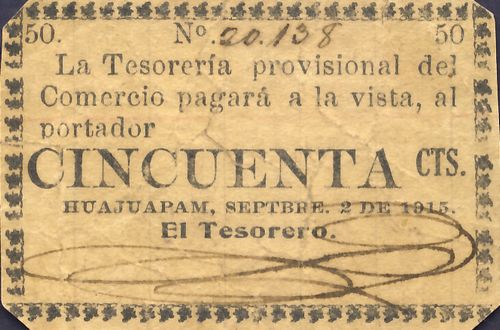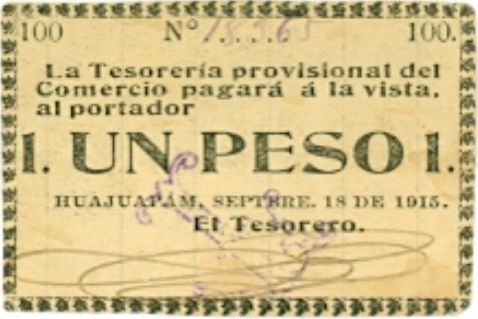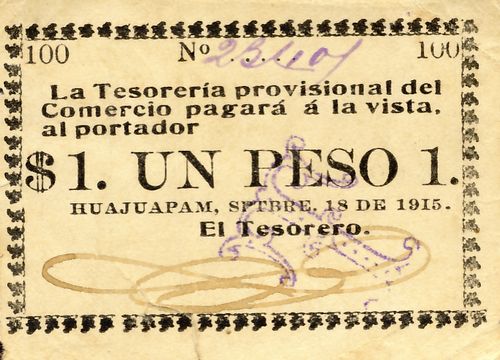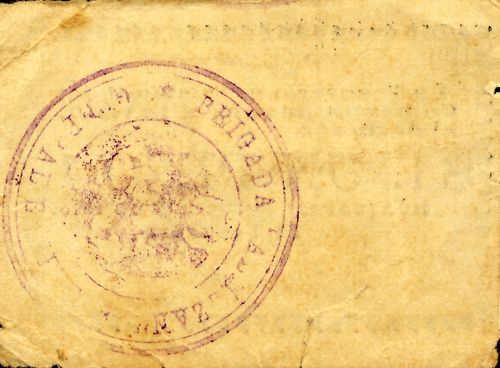 date on note
to
from
total
number
total
value
5c
19 October 1915
10c
20c
50c
2 September 1915
includes number 20138
18 September 1915
includes number 1632 to 24858

CNBanxico #5658

$1
18 September 1915
includes numbers 8546

CNBanxico #5660

to 23407
The $1 note has a stamp of the "BRIGADA ALMAZAN - GENERAL E[ ]" on the reverse and so was validated by General Almazán's forces.
El Comercio de esta Ciudad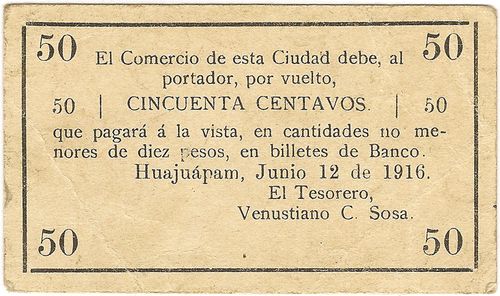 A 50c note dated 12 June 1916, with the name of Venustiano C. Sosa as Tesorero
Nochixtlan
El Comercio de Nochixtlan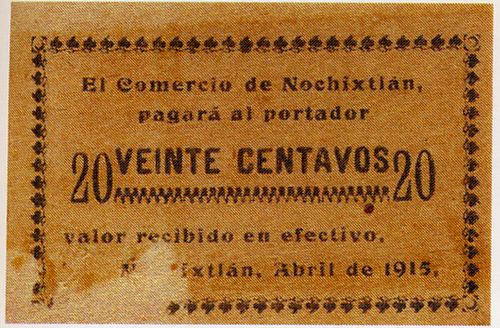 A 20c note dated April 1915. On the reverse it states that they were redeemable in quantities of five pesos (por convenio de los principales comerciantes de esta plaza, se canjearán estos títulos en cantidades de CINCO PESOS, por billetes de circulación forzosa. El Tesorero.).
Putla
Sociedad Comercial de Putla