Private issues (Puebla)

Private issues (Puebla)
Hotel Francia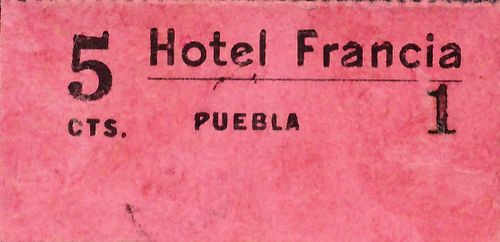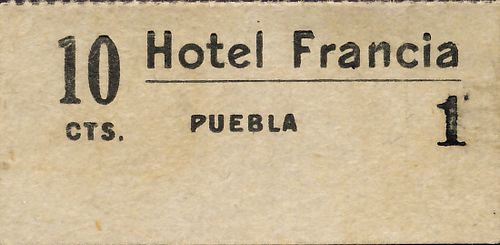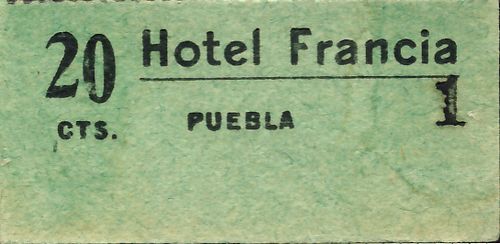 The Hotel Francia was in the Casa de los Muñecos. This house, constructed by Agustín Ovando Cáceres Ledezma y Villavicencio in the 18th century, is a majestic example of the Poblano Baroque, with its façade made of brick and decorated with Talavera tiles of different colours that represent human figures.
The house was originally built as a family home, but has had multiple uses and on two occasions was a hotel, - as the "Hotel Francia" and the "Hotel Monterrey". Since December 1987 it has been the museum of the Universidad Autónoma de Puebla.
"La Constancia"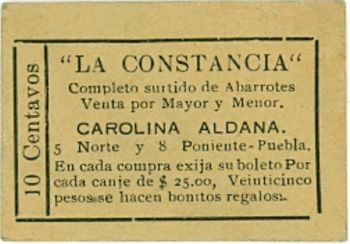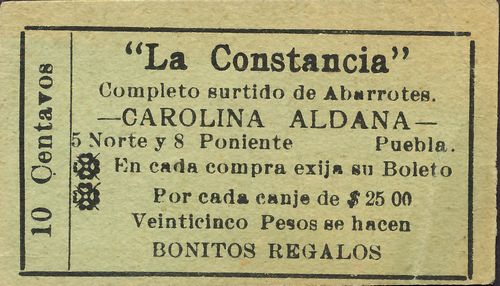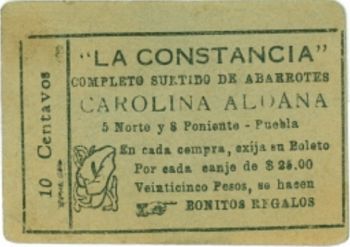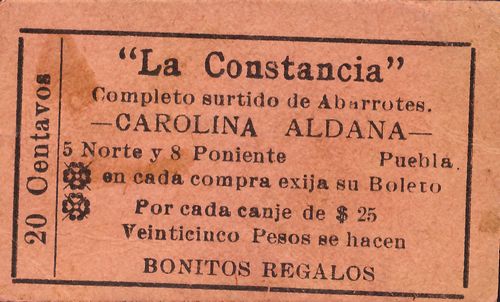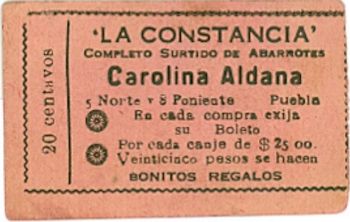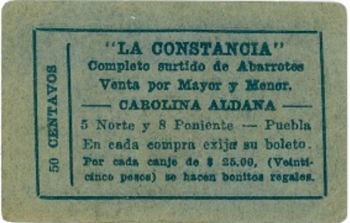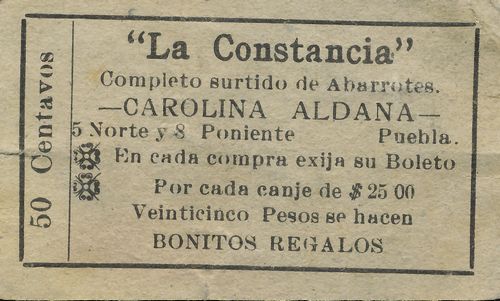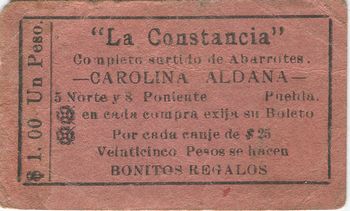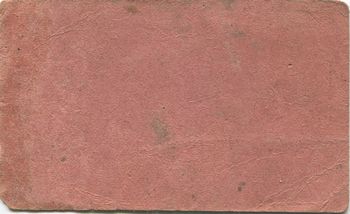 It is not known whether these notes, which on the face of it are vouchers given out with purchases, to be redeemed once one had saved $25, were ever used as fractional currency. To be certain we would require some official or unofficial authorization or some contemporary reference, such as a newspaper item or inclusion in Casarola's exposition.
Nor is it known whether the differences in design had any significance.
"La Invencible"
In April 1916 the propietor of La Invencible restaurant put out a notice that they would not accept the vales with the restaurant seal with her name, Margarita Luna Vda. de Jiménez, and of Delfino L. Jiménez since some had been stolenEl Constitucional, Puebla, Tomo I, Núm. 171, 20 April 1916.
Circulo Espanol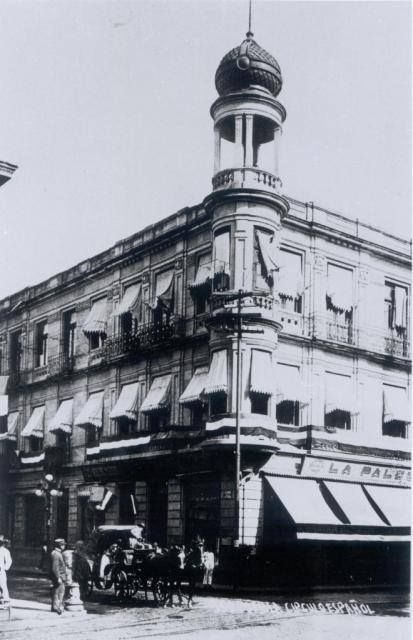 Puebla had a large Spanish contingent. The Circulo Español was established in October 1910 to offer the youth of the city "instruction and recreation" and occupied premises on the corner of Avenida de la Reforma and 5 de Mayo. This building, with its distinctive belvedere, had been constructed at the end of the 19th century by the Spaniard Angel Díaz Rubín. It had the clothes stores, "La Palestina" and "La Iberia" on the ground floor.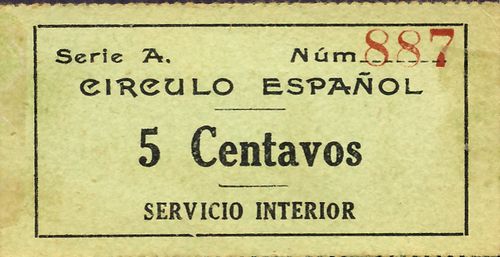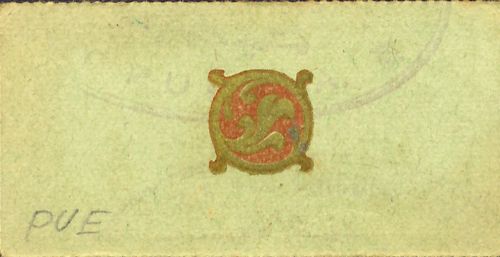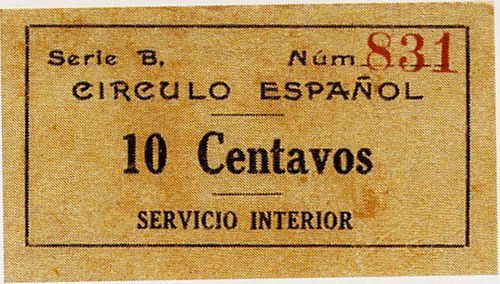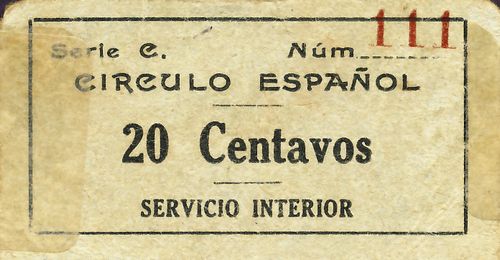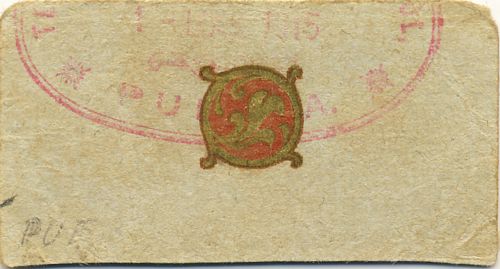 Series
from
to
total
number
total
value
5c
A

1

includes number 887
10c
B

1

includes number 831

CNBanxico #11926

20c
C

1

includes numbers 111 to 456

CNBanxico #6615
There is little indication that these were used as currency but they have been listed in catalogues since Gaytan's.