El Banco de Cananea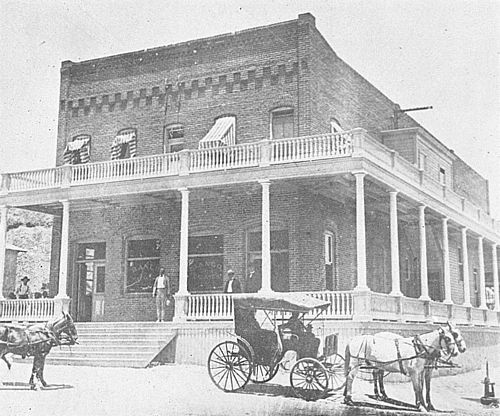 In 1901 the Cananea Consolidated Copper Company was paying by cheques drawn on the Banco de Sonora but the next year without any official authorisation it established its own bank. The Banco de Cananea S.A. was set up on 20 January 1902, with a capital of $200,000, taking over the operation of the company's banking department. The bank was housed in the same two-storey building as the general store and the general offices of the companyJ.R.Southworth, Las Minas de México, Mexico, 1905.
By a presidential decree of 28 May 1903 the designation 'Banco' was limited to institutions established under the Ley General de Instituciones de Crédito of 1897. Existing corporations already using the name 'Banco' could continue to do so if they appended 'sin concesión'. Hence in 1904 Paymaster's cheques (made out to bearer with the employee named in the calculations) had the heading 'Banco de Cananea / departmento de la Cananea Consolidated Copper Company S.A.' but by 1905 carried an altered heading 'Banco de Cananea / sin concesión / department of the Cananea Consolidated Copper Company S.A.' and were drawn on the Anglo-Californian Bank, San Francisco.
The Banco de Cananea continued to operate until at least 1911. During the 1906 strike, it was reported that over 65 percent of the miners had savings on deposit, totalling approximately 40,000 pesos, in the bankAGHES, tomo 2184, Año 1906, exp. Huelga de Cananea letter to Corral, 8 June 1906. It went into voluntary liquidation in April 1911 because local business conditions made it unprofitableCCCC papers, letter Young to Macmanus, 6 March 1911: El Paso Herald, 4 March 1911 even though it was written up in the El Paso Herald of November 1911.
It conducts a general banking business, offering its patrons special facilities for the transacting of business to and from the United States. They buy and sell exchange and issue drafts on all parts of the world. It is conducted upon the soundest and most conservative business principles and has won a deserved reputation throughout this section for its stability and standing in the banking world. Its president is the well known and wealthy capitalist and mine owner, Col. W. C. Greene. Its cashier I. Macmanus, a representative citizen of Cananea for years identified with its business interests, is a gentleman thoroughly schooled in all branches of the banking business and is popular with the many patrons of this progressive bank. He is ably assisted by D. W. Hopkins, assistant cashier, a young man experienced in the business and with a wide circle of friendsEl Paso Morning Herald, 15 November 1911. That this encomium was written earlier is shown by the fact that by November 1911 Colonel Greene had been dead for four months.
Amongst the employees of the bank were:
Frank E. Beecher: from the Bank of Bisbee, assistant cashier at Cananea, then manager of the bank's branch at Temosachic, Chihuahua from its opening on 7 January 1907 until its closure on 18 May 1907The business continued as the banking department of the Sierra Madre Land and Lumber Co., Madera (CCCC papers). It is reported that the bank also established a branch in the Chihuahuan town of Madera (with a round plaque saying 'Banco de Cananea S.A. Capital $15,000,000')..
A. S. Dwight: general manager in 1906The Cananea Herald, 21 July 1906.
L. C. Hanks: assistant cashier in February 1902Tucson Daily Citizen, 28 February 1902.

D. W. Hopkins: assistant cashier, resigned in November 1910El Paso Herald, 29 November 1910.
W. H. Lyons: assistant teller in 1902The Cananea Herald, 28 September 1902.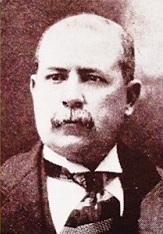 Ignacio Macmanus González had been manager of his family's bank, the Banco de Santa Eulalia in Chihuahua, from at least 1890 until at least 1893. The family lost its fortunes in the 1890s and both Ignacio and his brother Tomás, a solicitor, worked for the Cananea Consolidated Copper Company. Cashier of the Cananea Consolidated Copper Company (Banking Department) by 1902 and first manager of the Banco de Cananea in 1902, Macmanus was also Presidente Municipal of Cananea from 1903 to 1905. On the night of 31 May 1906 at the start of the strike Macmanus left Cananea for Hermosillo to inform governor Izabel and request troops.
W. C. Winegar was a teller in 1902Tucson Daily Citizan, 28 February 1902: The Cananea Herald, 28 September 1902. Winegar went on to be appointed manager of the Chihuahua branch of the Banco de Sonora in August 1906El Correo de Sonora, 17 August 1906 and, after the revolution, vice-president and manager of the Sonora Bank and Trust.