Tesorería Municipal, Cardenas
Cárdenas is the second-largest city in the state of Tabasco, lying 47 kilometres west of the capital, Villahermosa.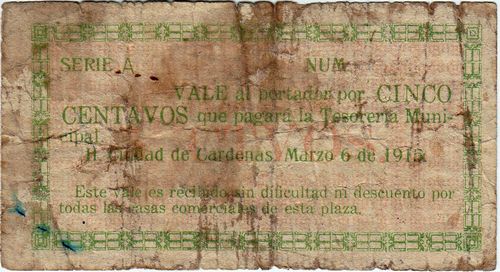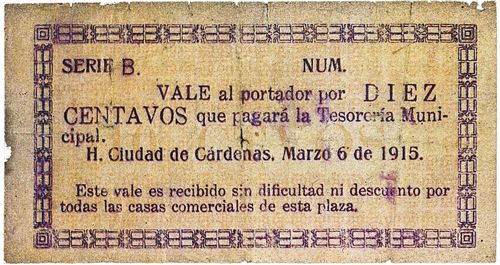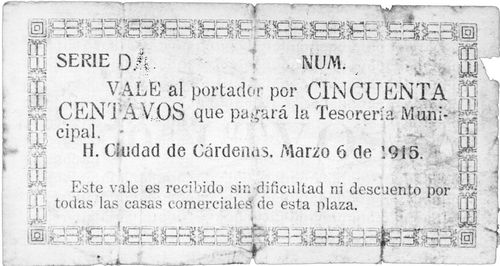 series
from
to
total
number
total
value
5c
A
10c
B

20c

C

50c
D
The Tesorería Municipal issued a series of vales dated 6 March 1915. Three values (5c Series A, 10c Series B, and 50c Series D) are known so there was presumably a 20c Series C. The notes state that would be received without difficulty or discount in all the casas comerciales in the town, so if they followed the usual pattern, the stores will have agreed with the local council to make the issue, depositing a sum with the Tesorería Municipal to back it up.